5 People You Should Get To Know for Your Small Business
This is a writing sample from Scripted writer Ross Phan
As you might recall from my second entry, I strongly believe that requesting assistance is necessary for your business to thrive. Although entrepreneurs have to wear many hats and need to continually enhance their knowledge, we are not experts on everything. As a result, I would like to recommend connecting with the following professionals to help you with the future success of your business:
1. BUSINESS COACH AND/OR MENTOR
Although I am aware that pharmacists have the potential to be great clinicians, I am less familiar with the different services and their respective billing codes/requirements. Therefore, I was grateful for Blair (virtual business coach) and her Pharmapreneur Academy, which helped me with the following:
Realizing the many available opportunities for pharmacists
Improving my comfort level to the many billing codes
Increasing my awareness of the importance of some marketing skills
2. BUSINESS CONSULTANT
Although I am constantly participating in life-long learning, I do not have the years of experience that Lis Cap has in successfully marketing a business's services. From my time with Lis, I obtained some of the following important marketing skills:
Creating relevant and useful marketing research surveys
Pitching my services to my target audience
Creating a website and print collateral that are relatable to my target audience
Promoting my services on social media
3. GRAPHIC ARTS DESIGNER
If you have been keeping up with my blog, you might recall that painting is one of my favorite hobbies; and I also enjoy drawing. Although I consider myself slightly "artsy," my first attempt at designing my business logo was an epic failure. :P
Fortunately, Lis introduced me to me Rachel Whaley (graphic arts designer) and her company called LDT - Let's Do This. Rachel successfully designed an amazing brand mark that has the following attributes:
Colors that can evoke feelings of:
Relaxation
Healing
Security
Tranquility
Colors that are distinct and complimentary
Shapes that translate well on a variety of media, such as websites, cards, shirts, etc.
4. LEGAL PROFRESSIONALS
Due to my past experiences, I have some knowledge in creating collaborative practice agreements (CPAs) and standard operating procedure (SOP) handouts. However, I am less familiar with the legal aspects of starting-up a business. As a result, I am grateful to Elizabeth Lewis and David Weinstein for assisting me with the following:
Independent contractor agreement
Copyright and trademark registrations
I am also thankful to PRS Pharmacy Services for providing very helpful policy and procedure templates that relate to the Health Insurance Portability and Accountability Act (HIPAA) and Fraud, Waste, and Abuse (FWA).
5. TAX PROFESSIONAL
As a child, I have always enjoyed mathematics. However, I am not as familiar with all the business tax requirements and payroll set-up. Therefore, I appreciate Chad Elliott for helping me with the following:
Creating an LLC that elects to be an S Corp
Being a registered agent
Setting up payroll
Decreasing my tax audit risk
Stay tuned for future entries about my life-long business learning experiences, which I am sure will continue to include connecting with amazing people!
ABOUT THE AUTHOR:
Ross is a graduate of The University of Texas at Austin - College of Pharmacy. She is also the Off Script Consults founder with years of experience as a board certified independent pharmacist, who strives to improve the quality of life and financial outcomes of patients and their caring providers through the delivery of enhanced pharmacy services, such as interpreting genetics testing results and assisting providers in achieving star ratings that aim to improve patient outcomes.
Ross currently resides in the beautiful state of Colorado with her husband and two dogs. When she is not personalizing medication regimens, Ross enjoys reading and writing. She also loves to paint, hike, rock-climb, and travel.
Find out more about Ross by scheduling an appointment via phone or connecting with her through social media (LinkedIn, Facebook, Twitter, Instagram, and Pinterest) and website.
Written by: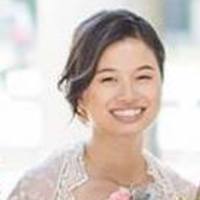 My Story: Your Friendly Pharmacist and Writer
Hire Ross P