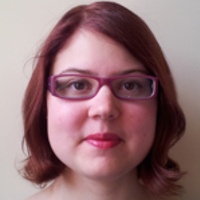 York, England, United Kingdom •
Hello! Choose me to help your business grow. I am a blogger, copywriter and reviewer with several years experience, including becoming a top-rated TV blogger for Metro, a UK national newspaper. My coverage of a whodunnit plot in British soap opera EastEnders regularly topped the highest viewed blogs on site. I run League of Culture, an advocacy body for the UK's culture sector, working with artists and facilitators across the country and with politicians at local and national level. I keep a close eye on British and global politics, and have been published in prestigious magazines such as Anticipations; the quarterly from the Young Fabians, and Arts and Architecture Journal. I also ghostwrite product descriptions for national fashion and home brands.
No Ratings
Get Started
Try Scripted
Free

for a Month

Your first month is on us.