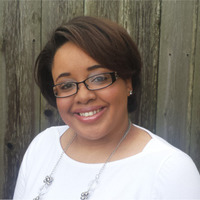 Veranda has a master's degree in Clinical Psychology and has enjoyed employment in a variety of mental health settings during the past 8 years. She currently specializes in psychological testing and assessment. Her comprehensive experience includes individual and group counsel...
99% Job Acceptance
79% Followed Guidelines
91% Customer Happiness
Writing samples by Veranda H ...
Many people start the year off completely motivated to shed those unwanted pounds as a part of their new year's resolution. Still, the more days the roll past on the calendar, the more people who [...
Do you stalk your mirror incessantly searching for those pesky little lines? Besides the growing candles on your birthday cakes, wrinkles are one of the most undesirable signs of aging. Skin become...
"Loneliness and the feeling of being unwanted is the most terrible poverty", said Mother Theresa. Many agree. Loneliness is a subjective feeling of disconnection, emptiness or isolation from other...
Psychology is not a science. Psychology has very few job opportunities. Psychology is just common sense. These are just a few of the most common misconceptions about the field of psychology. In tr...
When you were enrolled in college or graduate school, your life plan was crystal clear. Like me and millions of other millennials, you expected the next 10 to 15 years to go off without a hitch. A ...
**Everyone knows they're supposed to drink a lot of water every day, but few people know how to squeeze in enough ounces. Experts from the [USDA](http://www.nal.usda.gov/fnic/DRI/DRI_Tables/ele...
Veranda H writes about...
---
Topics
Looking to
Hire

Other Writers Like Veranda H?

Veranda H creates content for these topics. Select a topic to browse other writers on our platform that also write about that topic.