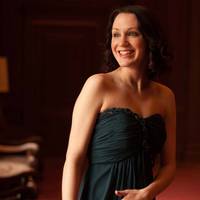 Clawson, Michigan, United States
Experienced communications manager skilled in public relations, copywriting and editing, social media, fund development, and event promotion. Positive, empathetic collaborator and passionate forward-thinker with a B.A. in Communication and Public Relations from the Honors Coll...
100% Job Acceptance
0% Followed Guidelines
100% Customer Happiness
Writing samples by Therese G ...
For Sphinx's 20th anniversary, give yourself the gift of becoming a Sphinx ambassador! 1. Make a donation in a multiple of $20 ([www.Sphinxmusic.org/donate](https://l.facebook.com/l.php?u=http...
Dear Friends, The beginning of 2017 saw the official kick-off of Sphinx's 20th anniversary celebration. While we have been looking ahead to this milestone for months, even years, none of that anti...
Dear <First Name>, I hope all is well with you! I am enjoying the summer and the lovely weather here in Ann Arbor with Aaron and our boys. I am also thrilled to be in the midst of several excitin...
**FOR IMMEDIATE RELEASE**** ** **CONTACT: Therese Goussy** 734-255-7623 Therese@SphinxMusic.org **SPHINX ORGANIZATION TO CELEBRATE **** 20 YEARS OF POSITIVE IMPACT** _Sphinx will mark milestone...
Therese G writes about...
---