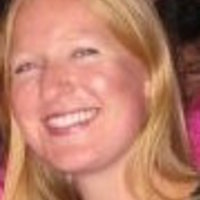 Montreal, Québec, Canada •
Qualified professional journalist, passionate writer, with extensive experience researching, interviewing, editing, and writing news articles and magazine-style online features. Currently working as a freelance copywriter for various companies, including private contracts with local businesses to generate and edit website copy. Also working for a number of websites producing viral-style articles; several links available to published work. Writing range includes: Feature articles, news articles, editorials, listicles, blogging, copywriting, ghostwriting, product descriptions, SEO and viral driven content. Motivated, outgoing self-starter, with great interpersonal skills. Highly efficient at working under pressure, driven by meeting deadlines, with a keen interest in arts & entertainment news, health, and parenting related topics in par...
No Ratings
Get Started
Try Scripted
Free

for a Month

Your first month is on us.