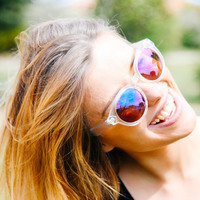 Most days, when I'm not spinning my own words or editing someone else's, you can find me contemplating the fresh veggies at the farmers market or gazing into tide pools. Not what you needed to know about me? OK then. I have a master's degree in library science, and I've been w...
97% Job Acceptance
93% Followed Guidelines
89% Customer Happiness
Writing samples by Sue S ...
You've been out and about with your buddies having a grand time, and now you're starving; it's time to grab some late-night grub. Are you hungry for pub food, small plates or something ...
**Going to the gym requires time, money and willpower. For those of us with deficiencies in any (or all) of those areas, how can we burn calories and gain muscle without leaving our home?**You migh...
**The percentage of students that attend college has been increasing in the past years, creating a more intensive focus on how to gain admission into the best colleges. Making the right decision be...
**Customer retention is crucial for any service provider, especially in the media industry. They want you as a customer, which allows you the ability to negotiate the cost of your media bills.** Pa...
**Supplements offer extra nutrition to insufficient diets, but must be selected thoughtfully. Supplements can pose a health risk depending on the ingredients and dosages. ** Nutritional supplements...
# Beautiful Off-Grid Energy-Efficient Dream Homes If your image of off-grid living is a ramshackle cabin with a bunch of aging hippies huddled around a wood stove, then you haven't kept up wit...
One of the best ways to enjoy traveling as a family is to take a cruise. Once you're on board, you can just sit back and enjoy the fun. But it doesn't hurt to intersperse that fun with a fe...
Sue S writes about...
---
Topics
Looking to
Hire

Other Writers Like Sue S?

Sue S creates content for these topics. Select a topic to browse other writers on our platform that also write about that topic.