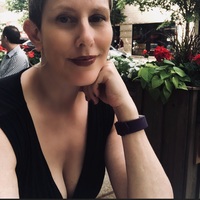 Sasha V Last online 4 days
Chicago, Illinois, United States
Sasha is a professional writer and content strategist in Chicago. She helps businesses ranging in size from solopreneurs to global enterprises with projects in innovation, new ventures and startup culture.
97% Job Acceptance
84% Followed Guidelines
81% Customer Happiness
Writing samples by Sasha V ...
**By taking a look at some of his work, you may be surprised what Edgar Allan Poe can teach you about promoting content.** The fast-moving, news-heavy world of social media demands a constant flow ...
**The foundational benefit of interval training is the convenience and lack of required equipment. Find out why interval training works and if it suits your lifestyle.** High intensity interval tra...
**High risk, high reward. Publicity stunts are indeed a risky venture. Learn how to make it a risk worth taking.**** **NVIDIA's recently unveiled their next generation mobile graphics chip by ...
**When you're abroad, it's tough to know how to get the best bang for your buck. These three hub cities won't disappoint when it comes to efficient traveling. ** The world is a big, big...
**Court rulings in family law are made in accordance to precedent, state legislature and presentation skills of your legal counsel. This may not be the right approach when talking about a personal ...
**With mobile web on the decline and apps dominating, how should you approach mobile content?** Analysts [have declared](http://betanews.com/2012/05/07/the-mobile-web-is-dead/) [mobile web dead.](h...
By the end of this year, more than half of enterprises overall, and 80% of those in the middle of digital transformation, are projected to join some sort of a strategic partnership with digital par...
Sasha V writes about...
---
Topics
Looking to
Hire

Other Writers Like Sasha V?

Sasha V creates content for these topics. Select a topic to browse other writers on our platform that also write about that topic.