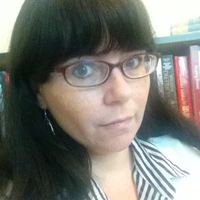 Roanoke, Virginia, United States •
Character. Voice. Style. All customized for your brand. I'm a writer with a large wheelhouse and a creative cup that runs over. I write in industries such as health, finance, online marketing, spirituality and technology, but I also have a penchant for geekery, family topics and out-of-the-ordinary requests. I have hands-on experience in industries such as healthcare revenue cycle management, office management, and legal. Since I made the move to full-time freelancing in 2011, I've used that experience and expanded upon it, writing successfully in a range of industries. I'm also Six Sigma Black Belt certified and have a background in project management.
Get Started
Try Scripted
Free

for a Month

Your first month is on us.