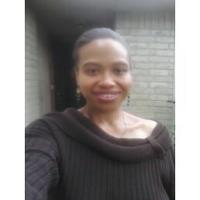 Houston, Texas, United States •
Sandra holds a degree in psychology and a minor in political science from the University of Houston. As a contributor and on-air talent expert for StudioD, her work has appeared on websites such as Livestrong, eHow, Global Post, Modern Mom, and The Classroom. She has a rich, diverse background working in the mental health and teaching fields. She is also a screenwriter, actor, and former corporate language trainer. Her screenplay, "Hyde Park," received an honorable mention in the Fort Bend Writer's Guild First Ten Screenplay and Novel Competition. In 2009, Sandra was awarded a poetry fellowship from the Vermont Studio Center, and her short story, "Running on Fumes in 1999," was published by Crack the Spine Literary Magazine in May 2014. She was a quarter-finalist and semi-finalist for the 2016 Mary Ballard Poetry Prize. Additionally, S...
No Ratings
Get Started
Try Scripted
Free

for a Month

Your first month is on us.