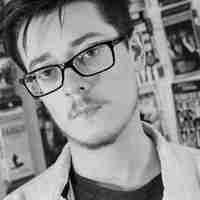 Winter Park, Florida, United States
Internationally Awarded Writer and Filmmaker
Writing samples by Sam K ...
If you were to take a look at a list of every state where casinos are legal, you might notice that New Hampshire isn't on that list. So let me tell you about my experience working as a card dealer ...
Creating a Constant Sense of Dread is a difficult thing to do in cinema. Dread is a somewhat more abstract feeling than fear or even suspense. It's that intangible anxious feeling that a film can g...
Sam K writes about...