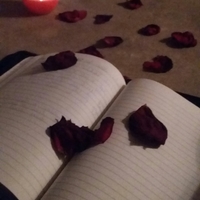 Alamogordo, New Mexico, United States
At the age of six, I began crafting the world of Nalwut, a rambunctious raven. Since those days of scrawling short animal stories on construction paper with crayons, I have a come a long way in building my writing business. I am the successful ghost author of 85 books on the U...
Writing samples by Robyn M ...
## Customizing Settings Settings are what make your device totally unique. To start settings, you need to fully charge your device with the included charger or any Android charger that fits. Only ...
The most important thing is to gain protein from plant sources. While fat does play a role in forcing your body into full ketosis, it is only a small part of the picture. Science has shown that pro...
Who says that things like stretch marks and a few extra pounds and less perky breasts are imperfections, anyway, when they occur naturally to almost all women? The media says so, but what authority...
Robyn M writes about...