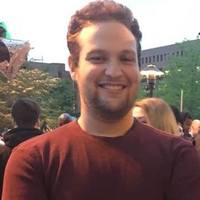 Rochester, New York, United States •
I'm a 23 year old guy with experience in a plethora of subjects. I've practiced scuba, flown airplanes, acted in major motion pictures, and am an avid firearms enthusiast. I am a student in Network Security and Information Technology. I am also a Private Pilot. All of these things equip me with a unique point of view from which to write about any subject. I have always enjoyed writing, and look forward to exceeding all expectations surrounding your contract, whatever it may be.
Customer Ratings:
Get Started
Try Scripted
Free

for a Month

Your first month is on us.