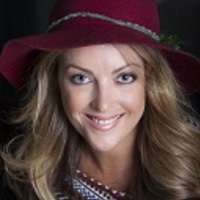 Gold Coast, Queensland, Australia •
Nicole Leigh West is an Australian-based novelist, travel and lifestyle writer. Her work has been published across numerous international publications, including The Huffington Post, Remote Lands Travelogues, KAYAK Travel Hacker, International Diver Magazine, Lifehack, momondo and Vacations & Travel Magazine. Careers as a professional dancer, Reiki practitioner and entertainment director - plus travel to over 60 countries - provides authentic, practical experience within the genres of health, fitness, entertainment, creative arts, travel and lifestyle. Extensive copywriting experience with major companies includes social media management, WordPress, SEO content, image sourcing, and in-depth research skills.
Customer Ratings:
Get Started
Try Scripted
Free

for a Month

Your first month is on us.