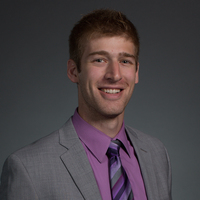 Indianapolis, Indiana, United States •
As a former high school English teacher, I'm a fiction reading and writing enthusiast with a drive to dive into opportune writing projects. I'm an account supervisor and copywriter at an Indianapolis marketing agency, serving as content writer for blogs, emails, websites, fundraising case studies, new business pitches and proposals, and various other media across tech, healthcare, higher education, and more. When writing, I understand the need to adapt to each unique project, tuning my tone to fit rigid guidelines or flex with creativity. My voice is what your brand demands.
Get Started
Try Scripted
Free

for a Month

Your first month is on us.