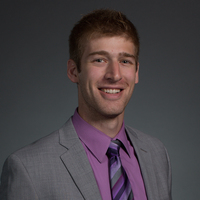 Indianapolis, Indiana, United States
As a former high school English teacher, I'm a fiction reading and writing enthusiast with a drive to dive into opportune writing projects. I'm an account supervisor and copywriter at an Indianapolis marketing agency, serving as content writer for blogs, emails, websites, fund...
Writing samples by Nicholas P ...
How Old Are You? Understanding Your Biological Age Aging is often thought of in terms of time past, of the number of years spent on this earth. Aiden has his first birthday tomorrow. Emily celebrat...
Companies with multiple business units are now recognizing the need to align their marketing efforts to provide the seamless, cross-channel brand experiences customers expect. This can be especiall...
BJ Fogg, PhD, founded the Persuasive Tech Lab at Stanford University where he explores the ways in which technology can change human behavior. While he calls the practice "Behavior Design," he pion...
Nicholas P writes about...
---