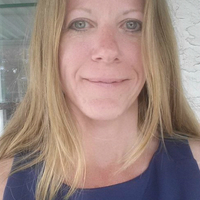 Nancy L Last online about 15 hours
Vancouver, British Columbia, Canada
I am a writer based in BC Canada who specializes in short non-fiction. In addition to having experience writing about a broad range of subjects, I currently work in public education (K-12) supporting learners with exceptional needs such as Autism and ADHD. I have a background ...
98% Job Acceptance
92% Followed Guidelines
87% Customer Happiness
Writing samples by Nancy L ...
Your sweet bundle of toddler is clever but eerily silent, unlike her age peers. Although you may enjoy the peace and quiet as you marvel in her feats of mental precocity, don't disregard your f...
# Is Running Bad for Your Knees? Does running actually create problems in otherwise healthy knees? You may have heard stories of knee damage blamed on running or used as a reason not to run. Howev...
It is estimated that extroverts comprise 75 percent of the population, which means that most of your staff will likely have this socially driven temperament. While introverts appeal to employers be...
Writer's block strikes even the most experienced of writers, and children are not immune to this plight. Whether it be a book report, creative story, a science project summary, a math word prob...
To the uninitiated, parenting a gifted child might seem like an enviable task. Big complications can accompany big talent and intellect, and gifted children often struggle in ways not experienced b...
If your child has symptoms of inattention, impulsivity or hyperactivity which have persisted for at least six months in multiple settings he may meet the Diagnostic and Statistical Manual IV - Text...
Giftedness brings with it some enhanced abilities in one or more areas, so it is difficult to imagine that immaturity could be a part of this cognitive profile. Interestingly, what appears to be im...
Getting rid of the overnight diaper is the last step to completing potty training. Children are typically ready for nighttime potty training when they are in regular underwear all day long and wake...
Motivation separates the capable from the triumphant; it separates those who have potential from those who reach their potential. Having motivated staff improves business outcomes in areas such as ...
Even the best photography talent won't pay your bills unless you promote your business. Bringing in new clients doesn't have to be an expensive or arduous task. All that's required is s...
Throughout any organization, different roles require different skill sets and aptitudes, which are tied to personality. Not every temperament can be a motivating leader, an engaging front-line cust...
Nancy L writes about...
---
Topics
Looking to
Hire

Other Writers Like Nancy L?

Nancy L creates content for these topics. Select a topic to browse other writers on our platform that also write about that topic.