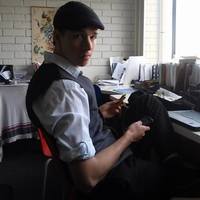 Mike S Last online 6 days
Ridgecrest, California, United States
Full-time journalist and seasoned freelancer. Experienced in travel, education, technology, fitness, water systems, and gaming. Curious about everything else. Strong research skills. Positive attitude. Let's get to work.
---
Topics
Looking to
Hire

Other Writers Like Mike S?

Mike S creates content for these topics. Select a topic to browse other writers on our platform that also write about that topic.