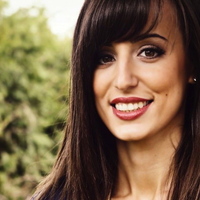 With a degree in Print & Broadcast Journalism, I have been an Editor and Freelance Writer for over 10 years. I write original content, translate from French or Italian into English, proofread, and copy edit. I have written for some of the largest fashion and family magazines i...
100% Job Acceptance
74% Followed Guidelines
78% Customer Happiness
Writing samples by Maria B ...
1. We won't be slaves to nap time. No matter where they are or how much fun they're having, parents of little ones dash out the front door when the clock strikes nap time. Though my husban...
The [**parent-teacher relationship**](http://www.canadianliving.com/relationships/family_connections/how_to_communicate_with_your_kids_teachers.php) isn't always a seamless one. Still, there ar...
Before dropping some more cash at the salon, find out which simple treatments you can actually do at home yourself, hassle-free and for a fraction of the cost. **1. Upper Lip Wax** The though...
Maria B writes about...
---
Topics
Looking to
Hire

Other Writers Like Maria B?

Maria B creates content for these topics. Select a topic to browse other writers on our platform that also write about that topic.