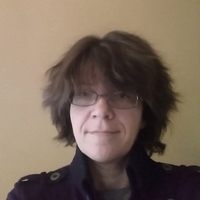 Cleveland, Ohio, United States •
Kathy Adams is a writer and editor with more than 20 years of professional experience, winning several awards from the Associated Press for investigative journalism. Brand blogging (writing posts for your brand) is her specialty -- especially for home decor, home improvement and craft-related topics. She also ghostwrites content for authors and A-list music artists' websites and book projects. Kathy enjoys inspiring the best in others, whether that be through writing about creative, healthy and useful projects or about ways to find happiness through creative outlets such as music and writing. She also enjoys inspiring others to do what they can to help others, whether it involves organizing food and clothing drives or simply recognizing the best in one another.
Customer Ratings:
Get Started
Try Scripted
Free

for a Month

Your first month is on us.