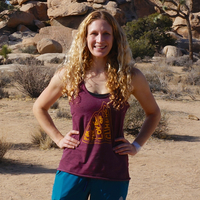 Boston, Massachusetts, United States
Storyteller on a mission to spread delight. If you want to capture a moment, connect with a community, and make people smile, I can tell your story, through words or a camera lens. Always up for an adventure. Often found behind a camera. Never without my teddy bear.
Writing samples by Kate S ...
To my amour, Québec City: I'd heard about you before I ever laid eyes on you, and though my friends were adamant that I would fall head over heels, something kept me away. Maybe I was afraid becaus...
If you want to get out in nature now that the weather is warming up, explore your wild side with an outdoor adventure for spring break! Whistler Blackcomb Just outside Vancouver, Whistler is a skii...
Kate S writes about...
---