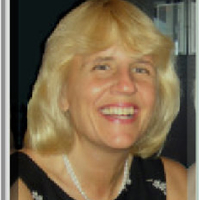 Julianne holds a Master of Letters from the University of Sydney. She has been writing professionally for over two decades. Her work includes business plans; feature screenplays, television series, and shorts; copywriting; blog posts and novels.
100% Job Acceptance
100% Followed Guidelines
67% Customer Happiness
Writing samples by Julianne W ...
# How to Deal With Difficult Personalities at Work Whether it's a boss, a co-worker, a subordinate or a customer, dealing with difficult people is never easy. It can ruin your day — it can even ru...
# Landing the Job in 2017 Style! Finding a job has never been easier. Job websites offer seemingly unlimited opportunities, and your LinkedIn profile can attract an offer you can't refuse. We...
# The Best Careers for Recent Graduates in Texas Let's be honest: The best career for you will always be one that you can love, located where you want to live and that will hopefully pay you well ...
# To Upgrade or Not Upgrade ... That Is the Question! Fear is often the driver behind many businesses' upgrade decisions. Fear of the unknown can cause you to stick with the tried and true. While ...
Chapter 1: It might seem obvious to you that a unicorn would be writing a book such as this. Particularly as we are renowned throughout the ages for our wisdom, beauty and magical outlook on life....
Julianne W writes about...
---