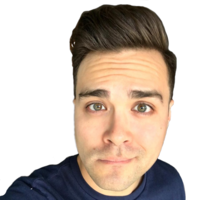 Digital marketer from Toronto. 25 years experience writing, 10+ editing — extensive experience in web content, ad copywriting, self-published fiction, webcomics and whitepapers. Managing Editor for a digital indie publisher called Final Girl Press.
100% Job Acceptance
67% Followed Guidelines
100% Customer Happiness
Writing samples by Jordy F ...
[This article first appeared on audatex.ca](http://audatex.ca/who-will-fix-cars-in-2025/) Your mechanic, no? Well, maybe not. It's 2018, and while 2025 may sound like a futuristic number, seven ...
Since this is called The Self Pub Hub, I'm assuming most readers are here because of the enticing path of doing their own thing. So I'm going to go a little deeper on the pessimistic track and expo...
Jordy F writes about...
---
Topics
Looking to
Hire

Other Writers Like Jordy F?

Jordy F creates content for these topics. Select a topic to browse other writers on our platform that also write about that topic.