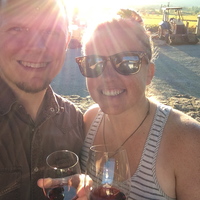 Dallas, Texas, United States •
I put words of different sizes and meaning together. Commercial and creative: blogs, product descriptions, scripts. Bachelor's in English Literature from University of North Texas (2007). Accomplishments: AMPAS Nicholl Fellowships in Screenwriting: Top 10% (2016), Top 20% (2015), Writing Team for "Prosper Springs" opera produced by CalArts (2011), Winner TETA PlayFest (2003), Winner TETA PlayFest (2002).
No Ratings
Get Started
Try Scripted
Free

for a Month

Your first month is on us.