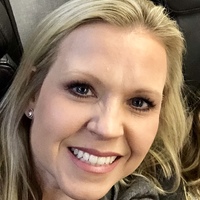 Buckeye, Arizona, United States •
I am a clinical psychologist who is licensed to practice in the state of Arizona. I attended the University of Texas at Austin for my undergraduate degree in psychology and then went on to Baylor University to pursue my doctoral degree in clinical psychology. While in graduate school, I was selected for the U.S. Army's Health Professions Scholarship Program. After completing my work at Baylor, I was chosen for a residency at Walter Reed Army Medical Center in Washington, D.C. From there, I went on to complete army medical and mental health training at Fort Sam Houston in Texas, as well as aeromedical psychology training at Fort Rucker in Alabama. After my training was completed, I served as an active duty psychologist at Fort Huachuca, Arizona. Upon honorable discharge from the military, I opened a private practice in Sierra Vista, Ari...
No Ratings
Get Started
Try Scripted
Free

for a Month

Your first month is on us.