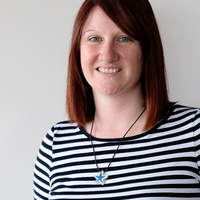 Vancouver, British Columbia, Canada •
I am a British-Canadian living in Vancouver. - Over 10 years, I have written and edited for the BBC, CBC, and Daily Hive, covering a vast range of topics including technology, visual effects, lifestyle, politics, and branded content. - I have written blog posts, white papers, branded content, news articles, a press release, in-depth features, lifestyle and political interviews, photo galleries, and proofread a book. - At the BBC, CBC, and Daily Hive, I trained and mentored interns, new employees and staff, in writing for online and TV news, image copyright, and web journalism. Skills and Strengths: Writing, editing, interviewing, journalism, synthesizing information, critical thinking, storytelling, social media, research, attention to detail, diligence, collaboration, curiosity, adaptability, mentoring, empathy, patience, organiz...
Get Started
Try Scripted
Free

for a Month

Your first month is on us.