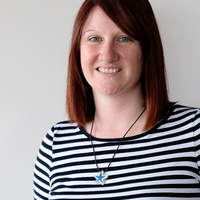 Vancouver, British Columbia, Canada
I am a British-Canadian living in Vancouver. - Over 10 years, I have written and edited for the BBC, CBC, and Daily Hive, covering a vast range of topics including technology, visual effects, lifestyle, politics, and branded content. - I have written blog posts, white papers,...
Writing samples by Jenni S ...
Heineken beer's top craftsmen are taking on Canadian craft breweries in a bid to make their Amsterdam lager the drink of choice in North America. Over the past few years, the number of microbrewer...
The birth of a caramel-coloured bear cub at Whistler this year has renewed interest in the bears that call our world-class ski hills home. And so, in the very early hours of the morning, Daily Hiv...
An SFU researcher in Burnaby is forging her own path, hoping to create the world's first ever silicon quantum computer – and in the process, change the world more than you could ever imagine. Step...
Lost In Space is Netflix's slick, 4K reboot of the classic 1960s TV show. A twist on the time-honoured tale The Swiss Family Robinson, this modern-day update again follows a family of pioneering sp...
Jenni S writes about...