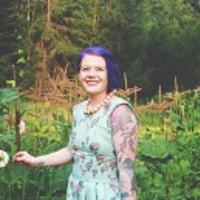 Port Angeles, Washington, United States
Jasmine W. Gordon is a Seattle-based freelance writer, with specialties in technology, analytics, software, and related fields. She holds a MS degree in Informatics & Analytics, and a Graduate Certificate in Health Care Informatics from Lipscomb University in Nashville, TN. He...
99% Job Acceptance
97% Followed Guidelines
93% Customer Happiness
Writing samples by Jasmine G ...
User-generated data can be rich with insights on consumer perception, priorities and response. This is often an untapped or underutilized source for organizations in any industry, despite having bi...
The New York Stock Exchange captures 1 terabyte of data during each active daily trading session. Modern vehicles are equipped with approximately 100 sensors, all of which quietly work behind-the-s...
The potential risks and rewards of remote workplaces are among the hottest topics in HR today. ADP's study [The Evolution of Work: The Changing Nature of the Global Workforce](https://indd.adob...
# 5 cybersecurity threats that crushed businesses in 2016 Almost everyone was affected by cybercrime last year. Cybersecurity threats ran wild. Distributed denial-of-service (DDoS) attacks took d...
# Level up your health game with wearables, RPGs, and … zombies? Forget virtual reality—[fitness wearables](http://www.businessinsider.com/wearable-adoption-increasing-but-customers-are-dissatisf...
# Will digital payment die a painful, prolonged death in 2017? Digital payment is hot. Or is it? Separating hype from reality in tech is always important. In this case, data indicates that techn...
When asked to rank the most commonly missing skill sets on their team, content and blog promotion took [third place](http://www.curata.com/blog/content-marketing-statistics-the-ultimate-list/) for ...
HR leaders at large firms knew that in 2016 compliance with health care regulations wouldn't be inexpensive or easy. [Affordable Care Act](https://www.adp.com/spark/articles/hr2017-what-last-ye...
Is there a place in the future where women can use a mobile app instead of a birth control pill, with the same results? While the ability for a doctor to prescribe an app will depend on regulatory...
Gwyneth Paltrow, Madonna, and Ellen DeGeneres are just three of [many gorgeous celebrities](http://www.celebritydirt.com/6-celebrities-who-eat-raw-vegan-or-vegetarian/5/) who swear by a raw and liv...
IT pros are about to come up against a new form of user resistance: technology fears. It's likely your users are a little freaked out about the data your team needs to function, and it could make y...
Jasmine G writes about...
---
Topics
Looking to
Hire

Other Writers Like Jasmine G?

Jasmine G creates content for these topics. Select a topic to browse other writers on our platform that also write about that topic.