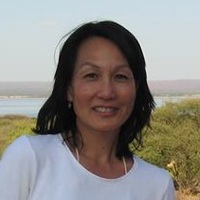 Ashburn, Virginia, United States •
I have been involved in publishing since college. At Cal State University Dominguez Hills, I was the editor-in-chief and a writer for the school paper. After graduation, I worked for several different publishing companies, including Petersen Publishing. Currently, I am a freelance writer, and I have many articles published on different sites, including Popeater, Mapquest, Huffington Post and AOL Travel. My favorite topics to write about are travel and animals. I have traveled to many places over the years, including but not limited to India, Thailand, South Africa, Costa Rica, Zimbabwe, Tanzania, Uganda, Australia, Japan, Ecuador, Paris and Venice. I have participated in numerous unique activities on my travels, including swimming with manatees in Florida and I also traveled through ravaged Gulu in Uganda on a mission trip. I am al...
Customer Ratings:
Get Started
Try Scripted
Free

for a Month

Your first month is on us.