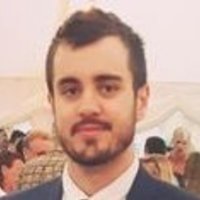 James Stephen is a Toronto-based freelancer, with experience writing a wide variety of blog posts, ad-copy, and marketing content. He studied at Trent University, and graduated with honors from the Centennial College Publishing Program. He interned at Cormorant Books, and was ...
Writing samples by James S ...
There are so many amazing Canadian brands on Well.ca. We're proud to help Canadian entrepreneurs grow their businesses, and to introduce you to the best these companies have to offer. In celebr...
It's that time of year again. The days are short, the nights are cold, and there's an abundance of excellent prix fixe meal options brought to us by Winterlicious. Toronto's fabulous winter food fe...
How do you improve on water? It's a tough sell. Coming from a culinary background, I'm often skeptical of products that claim to offer a leg up on the basics. I decided to use the mild sweetness of...
James S writes about...