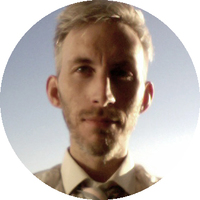 London, England, United Kingdom
Clients value my skills in adapting my voice for various industries and contexts, working quickly to deadlines, and providing accurate, internet-ready prose. Working under the pen name "G. John Cole," I've researched and written a high number of articles, blog posts, infograp...
Writing samples by Graeme C ...
**Hairless dog breeds can be a gift for dog lovers with allergies. And that includes an allergy to Hoovering the house! A hairless dog requires no brushing, and sheds little to no hair.** But be...
# **Ryan Coogler's Black Panther, the latest superhero movie to illustrate and expand the Marvel Cinematic Universe, has [broken all kinds of box office records](https://www.forbes.com/sites/scott...
The Japanese film industry formed a strange landscape in the sixties, with often highly-constrained studio filmmakers churning out pulpish B-movies, flanked by an independent scene that grew out fr...
Graeme C writes about...
---