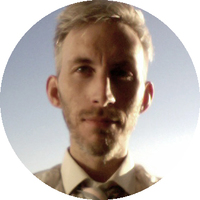 London, England, United Kingdom •
Clients value my skills in adapting my voice for various industries and contexts, working quickly to deadlines, and providing accurate, internet-ready prose. Working under the pen name "G. John Cole," I've researched and written a high number of articles, blog posts, infographics and press releases on subjects ranging from careers, digital security, and marketing, to travel, food, and the arts. My particular specialisms are in pets, filmmaking, and post-secondary education. I'm a digital nomad and freelance writer, working mostly in London, Manchester, Oslo and Sarajevo. I'm a native English speaker with a Master of Fine Arts in Filmmaking, and I'm Inbound Certified by Hubspot Academy. I write regularly for content marketing agency NeoMam Studios, and as corporate writer for Keystone Academic Solutions. I'm easy-going but hard-work...
Get Started
Try Scripted
Free

for a Month

Your first month is on us.