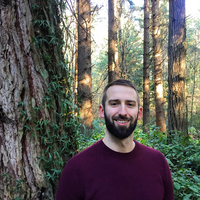 Seattle, Washington, United States
Analytical. Creative. Always up for a challenge. Garrett Dennert has produced over 300 blog posts spanning a wide range of topics, some examples of which include the global water crisis, the ecological and economical benefits of cremation, the methods of treating Combat PTSD i...
80% Job Acceptance
100% Followed Guidelines
100% Customer Happiness
Writing samples by Garrett D ...
You've cleared your schedule. You've secured a sitter. The outfit you splurged on months ago and have yet to wear hangs neatly from the closet rack. Date night is here, and this time it's actual...
A young Ernest Hemingway lunches in Manhattan with several writer friends, either at Luchow's or at The Algonquin. Somehow, some way—whether instigated by Hemingway himself, or as a challenge by on...
Think about what the word "resources" means in terms of writing. Go for it. Roll the word around on your tongue. Front, back, side to side, then off entirely. What'd you come up with? Dictiona...
Garrett D writes about...
---
Topics
Looking to
Hire

Other Writers Like Garrett D?

Garrett D creates content for these topics. Select a topic to browse other writers on our platform that also write about that topic.