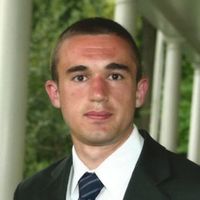 Erin F Last online about 21 hours
Tampa, Florida, United States
Erin Forst, JD/MAcc, connects small and mid-sized business owners with the services they need to grow, boost their profits, and pay less in taxes. He has worked with companies of all sizes ranging from solo practitioners to Fortune 500 companies. He uses his industry expertise to add valuable insights and tips to your content, adhere to the ethical/professional standards required by regulated industries, and avoid the technical errors made by general writers without similar background knowledge. He uses his years of experience in the SEO and marketing industry to create content that ranks and converts in all business cycles. Availability: Erin F. is a full-time freelancer available Monday through Friday. Pricing: Varies based on complexity. Please request a pitch.
---
Topics
Looking to
Hire

Other Writers Like Erin F?

Erin F creates content for these topics. Select a topic to browse other writers on our platform that also write about that topic.