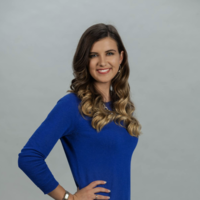 Creative leader with 10+ years of experience in blogging, writing, research, and content development and 3+ years of experience in strategic multi-channel marketing. I have grown and managed social media accounts with 750,000+ fans and a global audience. I am passionate about ...
Writing samples by Ellery S ...
I think social media has put a lot of unnecessary pressure on hosting. The perfect table and dainty napkins and beautifully arranged appetizers can make it feel almost impossible to have friends ov...
My friend Jenna and I have a lovely tradition: every spring she flies up from Texas to spend a week in Charleston with me. We browse all the local shops and stockpile fresh produce like there's no ...
Dr. Jon Fielder doesn't look like a hero. If you saw him in a crowd, you probably wouldn't look twice. He's average height, with thick frameless glasses, and faint creases around his ey...
Paris is a wonderful combination of old-world charm and effortless class. Strolling the cobblestone streets and people watching from corner cafés on my latest trip gave me a good view of what's goi...
Somewhere around the age of two or three, kids learn a word that often becomes one of their favorites. It's a word that defines people and things and places and life—and later, it can delineate or ...
Ellery S writes about...
---