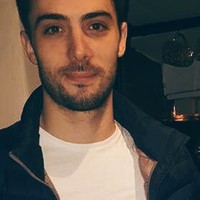 Edinburgh, Scotland, United Kingdom
Freelance writer, self-published author and screenwriter. I work as a staff writer for Flickering Myth and contribute to the globally popular Movie Pilot, while my latest screenplay earned a nomination for Best International Script at the 2014 Fresh Voices Screenplay Competition.
Writing samples by Edward G ...
The demand to connect with people all across the world has only continued to grow since telephones first came about. Businesses, more than anything, have always been in desperate need of a way of c...