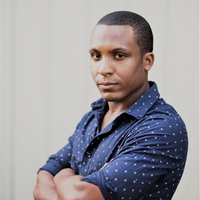 Dwight H Last online 13 days
Richmond, Virginia, United States
Dwight H. is an experienced freelancer writer with a diverse creative background that includes visual arts, photography, graphic design, and music. After years working as a graphic designer and printing specialist, he transitioned to writing on a full-time basis. He is current...
99% Job Acceptance
86% Followed Guidelines
88% Customer Happiness
Writing samples by Dwight H ...
# Doctor Strange Receives A New UK Release Date It looks like the UK release date of Marvel Studio's _Doctor Strange_ has moved a few days ahead of schedule. Though previously set for release ...
Which E-Juice is the best? This question, believe it or not, requires more than a simple "this one" or "that one" answer. The "best" E-Juice is dependent upon a whole host of factors. For instance,...
With 2017 now in full swing, there's a whole new lineup of gear and gadgetry for Xbox One enthusiasts looking to enhance their console gaming experience. We've decided to round up some of t...
# Five Top Tips For Riding With A Passenger Once you've got the hang of riding your motorcycle on your own, one of the more fun advanced techniques you can brush up on is riding with a passeng...
When people hear the word "bot," it almost immediately conjures up negative imagery of some of the worst that the internet has to offer. Anonymous accounts trolling through Twitter, "retweeting" an...
It's time to rethink your approach to doing posters. If you take a look at a few of the current trends in poster design, you're likely to see a lot of photography, simple typography, vector...
# Time To Get Excited About The Witcher 3 Again You all remember _The Witcher 3_, correct? We certainly do. The expansive display of open world excellence was released last year to much fanfare an...
In the ever raging mobile device wars Samsung has made itself a standout contender by artfully cribbing proven ideas from other developers, steadily improving on their innovations, and incorporatin...
Dwight H writes about...
---
Topics
Looking to
Hire

Other Writers Like Dwight H?

Dwight H creates content for these topics. Select a topic to browse other writers on our platform that also write about that topic.