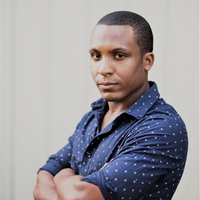 Dwight H Last online 2 days
Richmond, Virginia, United States
Dwight H. is an experienced freelancer writer with a diverse creative background that includes visual arts, photography, graphic design, and music. After years working as a graphic designer and printing specialist, he transitioned to writing on a full-time basis. He is currently a regular author for several websites in the technology, entertainment, and culture fields. He also works as a contributor-for-hire for various blogs and businesses.
---
Topics
Looking to
Hire

Other Writers Like Dwight H?

Dwight H creates content for these topics. Select a topic to browse other writers on our platform that also write about that topic.