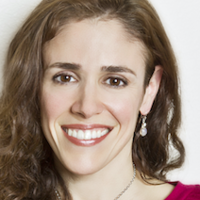 Hello, and thank you for checking out my profile. I write audience-relatable articles on content marketing, fitness, natural health and beauty, lifestyle, writing, business, personal development, fashion, and more. My pieces can be brief or long-form, but I always aim for them to be an entertaining read. If they aren't, then who will read them? Also, I'm well versed in SEO practices and can create content that ranks higher in search engines for terms that your audience will most likely be searching for. My introduction to writing online content began in 2008 writing professionally for the women's blog, Twolia, and producing yoga videos and articles for my site, Get Exercised. In 2012, I started coaching women on attracting love and began writing articles for my website. Additionally, I contributed personal growth and love article...
Customer Ratings:
Dina R writes about:
Get Started
Try Scripted
Free

for a Month

Your first month is on us.