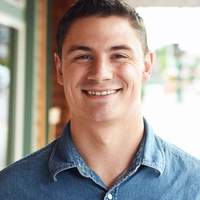 Whitefish, Montana, United States •
Hi, I'm Daniel. I have a background in journalism, with four years of experience in writing, editing and proofreading articles for print and web publications, as well as a journalism degree from the University of Wisconsin. I'm familiar with Wordpress sites and basic HTML and CSS adjustments within them, and my first writing and editing job in college was on a Wordpress platform, where we stressed engaging content that is SEO-friendly using high-quality photography and linking within and outside of the site. As far as editing goes, I can provide spelling and grammar fixes but also offer ways to improve content in more engaging and meaningful ways for the site's readers. I'm well-versed in many different forms of writing, having worked on magazines, newspapers and blogs, and I have experience editing in Chicago and AP style, though I...
No Ratings
Get Started
Try Scripted
Free

for a Month

Your first month is on us.