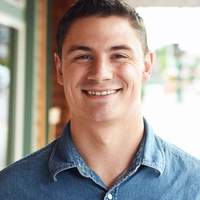 Whitefish, Montana, United States
Hi, I'm Daniel. I have a background in journalism, with four years of experience in writing, editing and proofreading articles for print and web publications, as well as a journalism degree from the University of Wisconsin. I'm familiar with Wordpress sites and basic HTML an...
Writing samples by Daniel M ...
It's no surprise that the Whitefish Trail is popular — a weekend hike on Lion Mountain will prove that — but a new study shows the trail is also a big economic driver for the community. Headwaters...
It was a tale of two summers for Whitefish's tourism industry over the past few months. Whitefish and the Flathead Valley saw increases nearly across the board from June to August, but when the Sp...
Daniel M writes about...
---