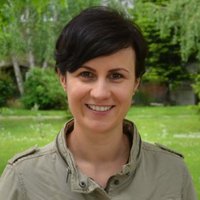 Cristina N Last online about 12 hours
Veneto, Italy
***NOTE: The statement 'Hits 83% of Deadlines' in my Scripted profile is incorrect. I meet 99.99% of deadlines. I've contacted Scripted Support and they're working on fixing this problem.*** A professional editor and writer since 2012, I've edited or written articles on all ...
100% Job Acceptance
100% Followed Guidelines
100% Customer Happiness
Writing samples by Cristina N ...
Boron is a chemical element found in soil, rocks and water. It's essential for the growth of plants and for the health of many animals. Though this element is not a vitamin or an essential nutrient...
The saying "you are what you eat" could become "what you eat can change who you are" in the context of nutrigenomics. Your [diet](https://link.springer.com/article/10.1007/S12035-013-8498-3) can af...
"Ecco le sue brioche" ("here are your brioches"), the baker said, handing me a paper bag with my order. "No, croissants", I said. "Si, brioche", he said, nodding. Frustrated because I couldn't reme...
When rare and extreme events never observed before occur, they have major consequences and sometimes even global impact. World War I, AIDS, 9/11, but also the advent of Internet are all black swans...
Cristina N writes about...
---
Topics
Looking to
Hire

Other Writers Like Cristina N?

Cristina N creates content for these topics. Select a topic to browse other writers on our platform that also write about that topic.