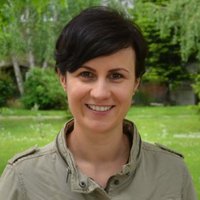 A professional editor and writer since 2012, I've edited or written articles on all kinds of topics, but my specialties are science, healthcare, wellness, and fitness. My former career in academia has taught me how to do thorough research and back up all claims with facts. I l...
100% Job Acceptance
100% Followed Guidelines
100% Customer Happiness
Writing samples by Cristina N ...
Boron is a chemical element found in soil, rocks and water. It's essential for the growth of plants and for the health of many animals. Though this element is not a vitamin or an essential nutrient...
"Ecco le sue brioche" ("here are your brioches"), the baker said, handing me a paper bag with my order. "No, croissants", I said. "Si, brioche", he said, nodding. Frustrated because I couldn't reme...
When rare and extreme events never observed before occur, they have major consequences and sometimes even global impact. World War I, AIDS, 9/11, but also the advent of Internet are all black swans...
The saying "you are what you eat" could become "what you eat can change who you are" in the context of nutrigenomics. Your [diet](https://link.springer.com/article/10.1007/S12035-013-8498-3) can af...
Cristina N writes about...
---
Topics
Looking to
Hire

Other Writers Like Cristina N?

Cristina N creates content for these topics. Select a topic to browse other writers on our platform that also write about that topic.