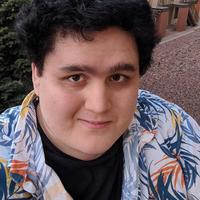 Colorado Springs, Colorado, United States
I write tech how-tos, reviews and tutorials for a living. I specialize in areas relating to PC gaming and PC hardware, as well as PC repair and diagnostics.
100% Job Acceptance
0% Followed Guidelines
0% Customer Happiness
Writing samples by Christopher H ...
# Install GPU Overclocking Software Now for the exciting part: choosing an overclocking program! For the sake of simplicity and cross-compatibility, we're going to use MSI Afterburner. However, y...
People wanting to use the latest version of Android right away are likely here looking for a Nougat image file. In this article we'll discuss how to find a Nougat image file or find other ways to a...
I distinctly remember the launch of Shovel Knight in 2014. Even prior to its launch, Shovel Knight seemed to be quite anticipated: its retro stylings in particular seemed to draw interest. Post-lau...
A common question in PC gaming is the choice between playing over Ethernet cables (wired) or WiFi (wireless). While there is a simple answer to that question, ultimately a lot of different circumst...
Christopher H writes about...
---