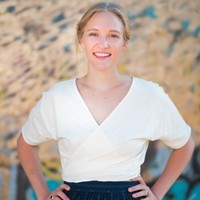 North Charleston, South Carolina, United States
Experienced writer, editor, and small business owner with a experience in publishing, retail business strategy, and technology marketing. Demonstrated history of content marketing in the entertainment technology industry. Skilled in long and short form communication, brand-w...
Writing samples by Christen T ...
1. Test Early, Test Often, and Test Lots Today, there is no excuse for a marketing strategy that doesn't hit the majority of its goals. With more data available than ever before and more tools to ...
Christen T writes about...
---