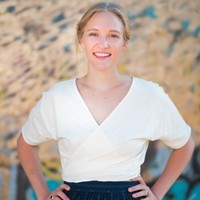 North Charleston, South Carolina, United States •
Experienced writer, editor, and small business owner with a experience in publishing, retail business strategy, and technology marketing. Demonstrated history of content marketing in the entertainment technology industry. Skilled in long and short form communication, brand-writing, ghostwriting, white papers, pitch decks, blog posts, testimonials, and essays. Interests: politics, feminism, history, publishing, animals, home ownership, gardening, and DIY.
Get Started
Try Scripted
Free

for a Month

Your first month is on us.