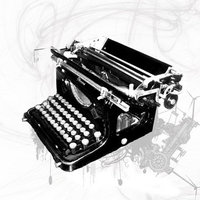 Detroit, Michigan, United States
Professional Experience. Professional Results. I have more than 30 years of experience as a writer--nearly half of which has been spent in television news both at the local and network level. I have an excellent eye for visual detail and a keen sense of story develo...
Writing samples by Cheryl G ...
BOOK REVIEW: "Walking with the Wind" by John Lewis Submitted by Cheryl Gray 9/16/2016 From his family's farm in Pike County, Alabama to the halls of the United States Congress, John Robert Lewis ...
**North Korea's Curious Juxtaposition: Nuclear Military Threats and Tourism** North Korean leader Kim Jong Un flaunts ballistic missile launch in the face of world condemnation, while at the s...
**"Vet" Your Bottom Dollar: Rick Santorum Raises More Money and More Eyebrows with His Conservative Views** [http://voices.yahoo.com/vet-bottom-dollar-rick-santorum-raises-more-money-10797225.html...
Hillary Clinton's presidential campaign has a new problem: his name is Joe Biden If the U.S. Vice-President enters the race for the number one job, what's a Clinton to do? Cheryl G. Unite...
Joe Biden Breaks His Silence on Running for President of the United States Is the U.S. Vice-President Closer to Sharing a Decision with Supporters ? [News](https://www.the-newshub.com/categories/...
**SOUTH TEXAS TROPICS SPOTLIGHT** At first glance, you might mistake this region of Texas as some idyllic vacation spot in the tropics. It is, in a way, since its front porch sits on the Gulf of M...
Some Basic Facts about Importing and Exporting: What It Is and Why You Need It An import/export company is the requisite middleman between businesses. Simply put, one business ships a product to b...
**Syrian Refugee Children: Where do they belong?** Citizenship for Syrian's youngest refugees a challenge for families with no proof of nationality [News](https://www.the-newshub.com/categori...
**E-cigarettes and new markets in China** **Submitted by Cheryl Gray 10 7 2015** [According to experts,](http://www.forbes.com/sites/yanzhonghuang/2014/05/27/e-cigarettes-chinas-next-growth-indus...
Cheryl G writes about...