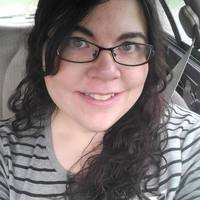 Ona, West Virginia, United States
You need writing with personality. Flair. Life. I can do that. You need writing with an authoritative, no-nonsense tone. I can do that too. You need your car fixed. Uh, I can't do that. Sorry. But I can write a nice article for you about how to choose a mechanic. The boring parts: I have a BA in English and History and an MA in History, and I'm a litigation paralegal in my day job. Clearly, research and writing are my two primary interests and usually how I spend my thrilling Friday nights. I've worked as a freelance writer and editor for the past several years in a variety of fields, including insurance, video game development, travel, education, medicine, law, and just about everything else imaginable. The less boring parts: I pride myself on being a literary chameleon who can adapt to whatever tone of voice you want your piece to convey. Funny and friendly or serious and professional? That's up to you. You make the call, and I'll do the rest.
---
Topics
Looking to
Hire

Other Writers Like Amanda S?

Amanda S creates content for these topics. Select a topic to browse other writers on our platform that also write about that topic.