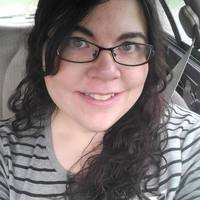 Ona, West Virginia, United States •
You need writing with personality. Flair. Life. I can do that. You need writing with an authoritative, no-nonsense tone. I can do that too. You need your car fixed. Uh, I can't do that. Sorry. But I can write a nice article for you about how to choose a mechanic. The boring parts: I have a BA in English and History and an MA in History, and I'm a litigation paralegal in my day job. Clearly, research and writing are my two primary interests and usually how I spend my thrilling Friday nights. I've worked as a freelance writer and editor for the past several years in a variety of fields, including insurance, video game development, travel, education, medicine, law, and just about everything else imaginable. The less boring parts: I pride myself on being a literary chameleon who can adapt to whatever tone of voice you want your pie...
Customer Ratings:
Get Started
Try Scripted
Free

for a Month

Your first month is on us.