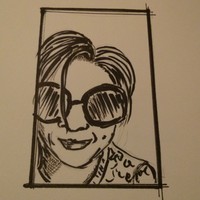 Vancouver, British Columbia, Canada
mixed media artist, writer and science communicator (medical, veterinary, protein science and laboratory experience) web content, digital/social media, and print. An experienced writer and content creator with publications for Thermo Fisher Scientific's Accelerating Science, N...
Writing samples by Amanda M ...
How do I know it's OK? This often goes through my mind when I'm writing about science. The mere fact that I'm a scientist doesn't give me authority to write about science: my own research field was...
"And now, shipmates, this black spot? 'Tain't much good now, is it?" ― Robert Louis Stevenson, Treasure Island Imagine being able to specifically target a cancer protein for immediate destruction, ...
Apart from sticking to deadlines for timely submission, what other useful habits could/should writers adopt to help workflow? Here are some habits that could help keep the words coming, and why the...
Amanda M writes about...