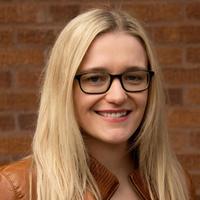 Orlando, Florida, United States •
I am a freelance content writer, copywriter, sponsored content writer and journalist living in Orlando, Florida. My copywriting has been featured on Salon, Talking Points Memo, Tech Crunch, and the Allure Australia Network (Lifehacker, Business Insider, Gizmodo, and Kotaku). My content writing has been featured on Verywell Health and Verywell Fitness, and I've written editorial content for Orlando Magazine and the Orlando Weekly's print and digital outlets. I specialize in creating concise, engaging copy for a variety of industries that merges seamlessly with a brand's tone and mission. My journalism background also makes me a strong researcher, proofreader and editor for blogs, newsletters, and online and print outlets. I am a proud University of Michigan alumna and an award-winning, Second City-trained comedy sketch writer.
Get Started
Try Scripted
Free

for a Month

Your first month is on us.