How to Find Freelance Writers Who Understand Your Business
How to Find Freelance Writers Who Understand Your Business
Hiring a freelancer with the right skills and writer background you need can feel like an overwhelming task at first. With so many writers out there, how can you be sure to find one that understands your business? Some content crafters have lots of experience while others have little or no writer background in your industry. And depending on your business, there might be a huge selection of writers to choose from or only a very small pool. Follow this guide to learn how you can find the right freelance writers for your business.
Finding a Good Writer Background Match
With all of the growing demand for content marketing, the freelance market has plenty of top-rate writers for hire. But, you have specific business goals and your content needs to stand out from the sea of industry material you're up against. Follow these steps to help make the hiring process more streamlined.
Step 1: Determine Your Content Needs
The first step in finding a great freelance writer is to determine what your overall content needs actually are. In general, custom content is any content that helps your business build a relationship with existing and potential customers. But, you and your team need to determine the specifics of your content needs. Be sure to include the following considerations:
Brand voice and tone:

What kind of voice and tone are you looking for (e.g. professional, casual, academic, humorous, etc.)?

Ideation

: Will you be offering specific topics and titles for writers to tackle? Or would you prefer that their writer background includes the ability to pitch articles to you?

Budget:

What are your budget constraints?

Timeframe:

What kind of turnaround time do you need?

Format:

What format(s) are you interested in (e.g. how-to guides, social media posts, industry updates, etc.)?
The more clearly you can define the scope of the job, the better chances you'll have to find a writer to excel at creating your content.
Step 2: Specify Business Requirements
When searching for freelance writers to hire, the more specific you can be about what your business requires of a writer, the better. If you're creating B2B content, do you want to hire someone who has worked in B2B before? Or is it enough to have a writer background that includes content creation in your industry? The more experience they have writing and/or working in your industry, the better fit they will be.
Step 3: Determine Writer Background by Work Samples
Writing samples can give you a good sense of a freelancer's quality of writing and writer background. If you work with platforms that provide writing samples, look for ones that would be most relevant to your business. If you love one writer's style or voice, you can always ask if they have any samples pertaining to your business or the types of services and products you offer. The key to evaluating samples is looking for quality of content, voice, and tone. Ask yourself if the writer seems capable of engaging your readers and conducting the research you need for your content.
Step 4: Additional Ways to Gauge Writer Background
Many writers have advanced degrees in Writing, English, or Communications. Others have many years of experience writing and/or years of experience working in your business or industry. Taking a comprehensive look at writer backgrounds ups your chances of finding a freelancer who not only has a deep understanding of the written word but also knows the nuances of your business well enough to create stellar content. Here are a few other things to look out for when searching for a freelancer:
Industry Authority:

If you need broad expertise, look for a writer that specifically understands your industry and audience. Industry-related work experience and writer background mean they can offer more insight about your company, industry, and customers.

Consistent Publication:

Consistency is crucial in the content marketing world. It helps to find a prolific writer that can meet your content needs. Look for writers who have a proven ability to turn out consistent content over time.

Reviews:

Look for writers with positive reviews from businesses like yours. Chances are, if they were able to craft excellent content for others in your industry, they will produce the same level of work for you.
Step 5: Know Where to Look
Now that you have a clear sense of what you're looking for, you need to figure out where to look. There are a few different ways to find freelancers with a writer background that suits your business needs.
LinkedIn
LinkedIn has plenty of professionals that identify as freelance writers. You can conduct a search on the site and view writer backgrounds, work histories, published works, etc. You can browse through different writers and businesses to see which ones seem like a good fit. It's a good way to see what's available and get a wide range of quotes from writers.
Independent Searches
Another way to find talented writers is to conduct your own search online. Using terms like "content writer" or "freelance writer" along with search terms related to your business, you can pull up writers who have 'for hire' websites. This gives you a chance to review their work and find out what their specialties are. The downside of searching on your own is that independent writers are often inundated with work, so it can be hard to find freelancers who can take your projects on right away.
Writer Platforms
Freelancing platforms are one of the most popular ways for businesses to find writers. They offer the convenience of connecting you with writers and managing the writing and editing process. That way, you don't have to worry about devoting all the time and energy necessary to oversee writers throughout the process. They help vet writers and match clients to those with a writer background that makes sense. It's also an easy way to manage payments and deadlines and keep projects moving through the pipeline.
Step 6: Get Started On A Job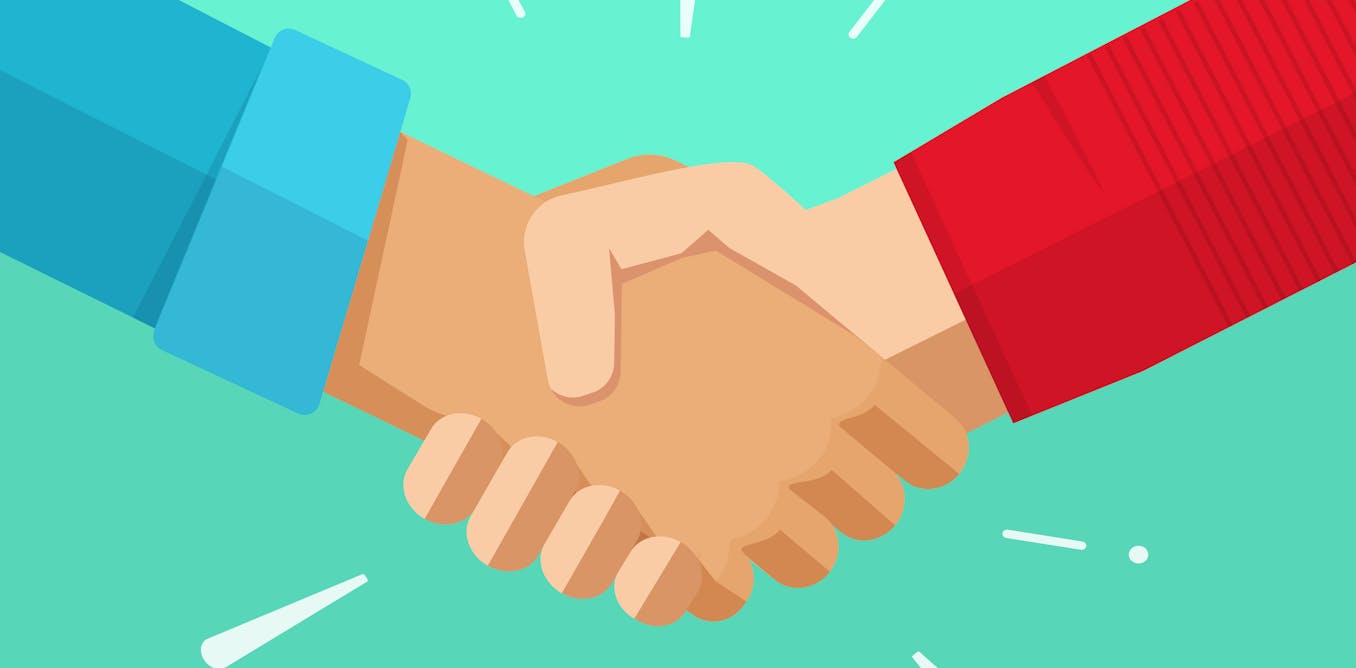 Once you've chosen your selection process and vetted your writers, it's time to get started! Start with a small job so that you can get a sense of how the process works and what it's like to collaborate with your writer. Make sure you clearly communicate your needs, expectations, pricing, and deadlines before you get started. This part is especially important if you're not using a content platform that manages all these aspects for you. Feel free to ask the writer if there are other materials or information they need to ensure a job well done.
Step 7: Revise & Iterate
The last step is to review the writer's initial draft, offer feedback, request edits, and decide whether or not you are happy with them. If you decide to keep working with the writer, this is the beginning of the iteration process. Together you can tweak the process and guidelines so that you get even better results going forward. The process gets easier and more efficient every time.
Interested in hiring top-rated writers with experience in your business? Browse through our pre-vetted writers to view their bios, published writing samples, customer ratings, and more.

Subscribe for the latest in Content Marketing & Freelance Writing!
While you're here, have you tried Scripted lately?
Used to be a member, but moved on? Heard of it, but never signed up? The current iteration of Scripted will amaze you! Streamline your content writing efforts and build your own team of high-quality writers. It's all you need for content writing. Try it free today and meet your next favorite writer or writers!