Top Digital Currency Sites by Traffic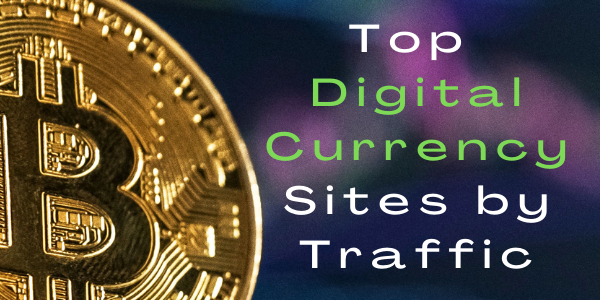 Digital currency is an incredibly popular topic these days. People are more interested than ever in investing in digital and cryptocurrencies like Bitcoin, and you can find mentions or discussions about digital currency everywhere from the front page of the New York Times to Elon Musk's opening monologue for Saturday Night Live. Digital currency doesn't seem to be going anywhere as it further takes hold of our global attention, and experts predict that more and more people will invest in it in the near future—in fact, the global blockchain market is expected to go up to $23.3 billion by 2023.
If you run a cryptocurrency site, you're tackling a smart topic because it's one that people are looking for information about. But, in order to ensure that yours doesn't get lost in the shuffle, it's important for you to be investing in content marketing for the site. Whether your site is a calculator, a blog, a news source, or something else entirely, using content to boost its popularity is a smart decision. That's because content marketing can boost your reputation as a thought leader, and it can improve your ranking on Google.
Should you decide to invest in content in order to market your digital currency site, you won't be alone. Recent studies published by Hubspot show that about 2/3 of marketers are currently investing in ways to improve SEO—and creating and publishing quality content is an important one of them.
Now, if you're not sure about how to get started with content marketing, one of the best things you can do is check out the top digital currency sites on the web. These sites have likely done things right because they are drawing the most visitors on the Internet, and clearly, they have established themselves as helpful and authoritative enough to become a resource that people feel comfortable relying on.
We have created a list of the top most popular digital currency sites on the web, so you can take a look at the content that consistently draws people on the web.
The top digital currency sites on the web
The following digital currency sites are the most popular on the web. Here's a little bit about each, as well as what sets them apart from other digital currency sites on the web.
Coindesk

There is no more popular digital currency site on the web than CoinDesk. This news resource has an incredible amount of information about happenings in cryptocurrency. In addition to news stories and current events, the site offers a listing of events, podcasts about digital currency, TV shows about crypto, videos on trading and the market, and learning guides so people can get a better understanding of how digital currency works.
In addition to the above-mentioned sections, the site has an index of cryptocurrencies. They also offer a selection of newsletters, so that avid readers don't have to visit the site daily—they can get relevant news delivered from Coindesk to their inbox. The newsletters available include:
Crypto Long and Short:

A newsletter that includes weekly insights that are high-level. This is a newsletter for professional investors who understand complex ideas about digital currencies and who have a high-level understanding of how the markets move.

First Mover:

This is a daily newsletter about deep insights into the cryptocurrency world. It helps people to make sense of the digital currency markets and to better understand why changes are happening.

Money Reimagined:

This weekly newsletter explores how value and money are changing as the world changes and involves.

State of Crypto:

A weekly newsletter on the global state of crypto, how it's impacting the world, and how the world is impacting it.

The Node:

A daily newsletter on crypto news and trending topics.

Valid Points:

A weekly newsletter about Ethereum 2.0.
Cointelegraph

Digital currencies are constantly changing, and there are many things that affect them, including global political events, natural disasters, and more. Cointelegraph is one of the most popular sites on the web that keeps track of digital currency in the news, and they regularly publish news stories on cryptocurrency. In addition to the news section, Cointelegraph has many other useful sections, including a Cryptopedia that explains important terms for newbies, and profiles important people in the digital currency world.
Bitcoin News

Bitcoin News is the leading global source for news on the cryptocurrency bitcoin. It's regularly updated with news regarding bitcoin or other digital currency-related current events. There's a ticker at the top that shares today's digital currency prices. Visitors can buy Bitcoin on Bitcoin News, and they can also sign up for a regular newsletter delivered to their inbox daily. Bitcoin News appeals to a huge variety of users because it is both a destination for trading (and keeping Bitcoin in a wallet) and also a great place to keep abreast of digital currency news.
NewsBTC

For one of the most extensive digital currency news sources on the web, check out NewsBTC. This cryptocurrency news site is packed with changes in the digital currency market, as well as other news events that might affect cryptocurrencies. The site is also an educational resource for people looking to learn about digital currency. It has helpful guides and information, and it also offers links to online courses that people can take to get better at trading and investing. The site also has a directory of bitcoin-related businesses, so you can connect with other people and organizations that are interested in digital currency.
CryptoNinjas

A daily news source on blockchain and digital currency is CryptoNinjas. In addition to being packed full of news, CryptoNinjas offers unique, helpful resources like a Bitcoin ATM map, a listing of cryptocurrency conferences and vents, and Token Offerings and Listings. People also visit CryptoNinjas to learn about Blockchain Tech, since the site has an extensive explanation about how the technology works. This is a site that appeals to both avid investors and traders, and people just learning about how digital currency works.
The Capital

One of the sleekest, simplest, and most informative sites for cryptocurrency news on the web is the Capital. This site allows writers and experts to publish finance and business information, and it has a digital currency-focused section. The site is simple—it offers updates and news stories on digital currency and different markets. And it takes articles from a huge range of professionals, so it gives you access to different voices with different opinions and knowledge. If you are a writer, you can also share your content on the Capital, so it's a site that appeals to writers and readers alike.
Finance Magnates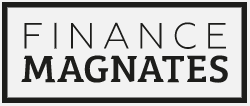 Finance Magnates is known as the only online knowledge resource for multi-asset trading. When people visit Finance Magnates, they can check out industry research, look at a directory of international events, read financial news, and more. Crypto is just one section of Finance Magnates, but that section draws a huge audience.
Increase organic traffic to your digital currency site with Scripted
Now is the time to focus on getting your digital currency site out into the world. More people than ever are buying into blockchain-based technology and looking for information about how and what to purchase—and the market is expected to continue to grow year after year. Content is a powerful way for your digital currency website to get found. More than 54% of all trackable web traffic comes from organic search, and tackling content marketing helps ensure that your site will come up in organic search results.
So, if you want to use content to get your site noticed, but you could also use help creating content that will increase organic traffic to your site. Of course, you don't have to do it alone. Instead, consider hiring a content writer from Scripted to help. Hiring a professional content writer is a smart idea because content writers:
Have expert knowledge of SEO.

Write high-quality material that helps boost search engine rankings.

Have specialized knowledge that helps them infuse their writing with expert knowledge.

Can tailor their voice to sound like different clients and companies, so they can help ensure they help solidify and promote your particular brand.
Scripted is one of the best and most trusted resources for expert content on the web. Our writers are specialists in SEO, so not only can they help you ensure that your content is well written and sounds good, but they can also make sure that it uses keywords and is written in a way that ensures it gets noticed. Scripted can provide writers who are experts in the digital currency field, so you can rest assured that they'll have accurate, useful, and up-to-date information to incorporate in your articles and site content.
If you want to learn more about how Scripted can help improve your digital currency site, reach out to us today. We can discuss your content needs, then set you up with outstanding writers with tons of digital currency knowledge who can help your business grow with SEO content, blogs, newsletters, white papers, and more.