How to Hire a Technical Content Writer for Your Enterprise Business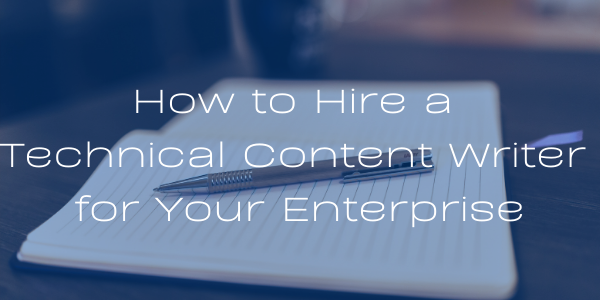 Technical writers have the knowledge to dive deep into a particular program, software, or product, creating speciations and detailed guides that help users understand the product and get the most out of it. Oftentimes, technical writers are put in charge of producing documentation, tutorials, and troubleshooting guides, but how do you know which writer to choose?
In order to produce a high-quality guide, you need a freelance writer with deep knowledge of your industry and good writing skills. However, finding a talented writer is easier said than done, and the evaluation process needs to go far beyond simple aspects like their years of experience. If you're looking to hire a technical writer, follow these steps.
Find The Perfect Writer on
Scripted
Don't have time to spend hours vetting users and interviewing for a good writer on freelance marketplaces? Scripted can help! We only accept the top 2% of talent, putting the most talented writers in one place where you can find and hire them with ease. Start your project today with a 30-day free trial.
When Should I Hire a

Technical Writer

?
There are many different types of writers you could hire to help you execute your content strategy, and it's important to know the difference so that you can get on the fast track to quality content.
Product descriptions and ads fall under the umbrella of copywriting, whereas social media posts and SEO writing deserve experts of their own. So, when should you bring in a technical writer to help you with something?
Technical writers excel with:
User manuals

White papers

Case studies

Tutorials

Documentation

Highly technical products
If you have any of these things on your plate, outsourcing to the right technical writer can ensure that the content is created effectively and efficiently, without breaking the bank. With that in mind, let's dive into the process of hiring a technical writer for your project.
1. Understand and Describe Your Needs
Technical writers cover a wide range of niches and specialties, so you need to get specific when posting your project. Explain the type of content you want them to create, whether it's going to be a printed manual or documentation for a new product. Likewise, identify the exact skills or knowledge you need the writer to possess — like familiarity with a certain coding language.
In the event that you're dealing with a specific product or software, you should include that in the job post so that the writer can account for any extra time they'll need to spend getting to know it. Let them know if you plan to provide access to a demo, test account, or documentation to help them in the research process.
Remember, some platforms have constraints that could get in the way of your project management process. For instance, certain freelance marketplaces don't allow you to share contact information, which could prevent you from sharing account details with a writer. Working with a professional writing service like Scripted is key to making sure that you can freely communicate with your writer and get them all the info they need to successfully complete the project.
2. List The Tools The Writer Will Require
Often, technical guides include far more than just written content. If you expect the writer to provide screenshots and visuals, or even screen recordings, make sure to mention that before they agree to work on the project. Also, keep in mind that these additional services take more time and, therefore, demand a higher rate.
Aside from accounting for the additional time, writers also need to ensure they have the right tools for the job. For instance, they may need to install a screen recorder. If your company plans to provide access to a specific tool or other software, let writers know that in advance.
3. Explain The Ideal Qualifications
Technical writers often come from different backgrounds, with some being experienced software developers and others simply being topic enthusiasts. If there are certain qualifications you want your writer to hold, such as a specific degree or certification, you need to list this within the job description as well.
As a company, remember that the more qualifications you expect a writer to possess, the smaller your talent pool of options becomes and the more expensive a writer is to acquire. So, think carefully before adding such qualifications as a "must-have." Instead of requiring specific degrees or certifications, you might assess interested freelancers by asking them to provide examples of their subject matter writing experience.
4. Define Your Project's Timeline
Every company has a timeline for its content creation process. If you're creating documentation that you hope to be available at the time of your product's launch, you need to make the project's end date very clear. Additionally, make sure your delivery timeline factors in a few days (or weeks, depending on the project's size) for revisions and final edits.
Writers should be made aware of expected delivery dates and check-ins before they take on the project, so communicate these expectations in the project's description and confirm them with each writer you talk to. Over-estimate instead of under-estimate, giving yourself a few extra days for revisions, edits, and publications to ensure you are not rushed to accept the work.
While you're thinking about the finished project, be sure that the platform you're using offers some protection in case the writer fails to deliver or sends you very low-quality work. You should not be expected to pay for content that you cannot use.
Ensure Your Content is Perfect With 
Scripted
You should never have to accept sub-par work, and that's a belief that we back with a satisfaction guarantee! At Scripted, every client has the opportunity to request changes and, if they still aren't happy with the work submitted, they don't have to pay. Want to check our quality for yourself? Start your project today with a 30-day free trial.
5. Clarify The Project's Scope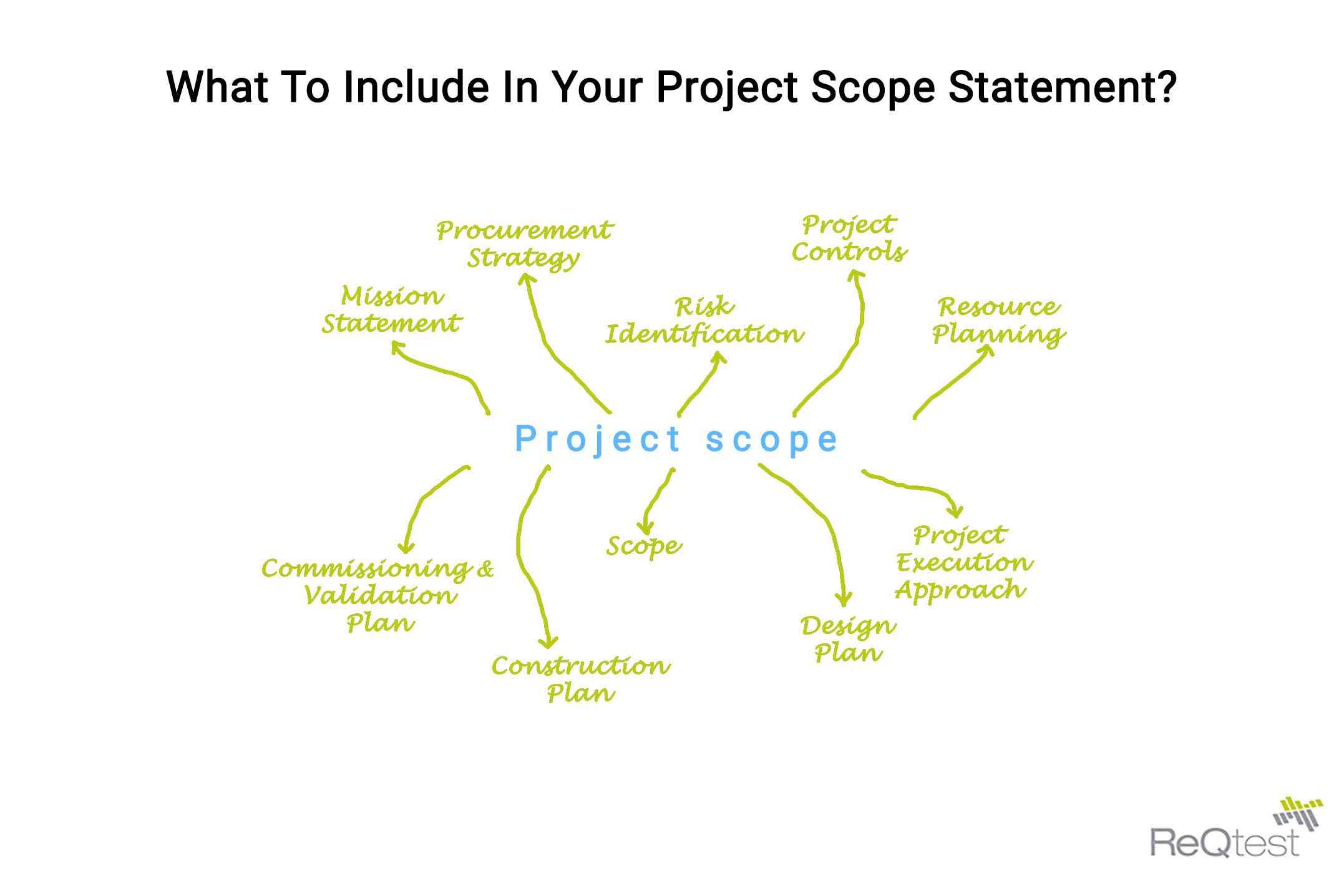 While your company may just be asking a writer to create a single product guide or tutorial, if you hope to continue working with that writer in the future (assuming the first project goes well), you should make this clear. Often, the best writers only accept projects if it means building a relationship with a client they can expect to work with again.
On the other hand, if your project is strictly a one-off or you hope to hire many writers to create all the documentation you require at once, you should clarify your intentions. By describing the project's scope, you'll ensure that you and your writers are on the same page. Some writers may not be available for long-term work, for example, making them more likely to apply if your project will only take a few days or weeks to complete.
6. Ask for Writing Samples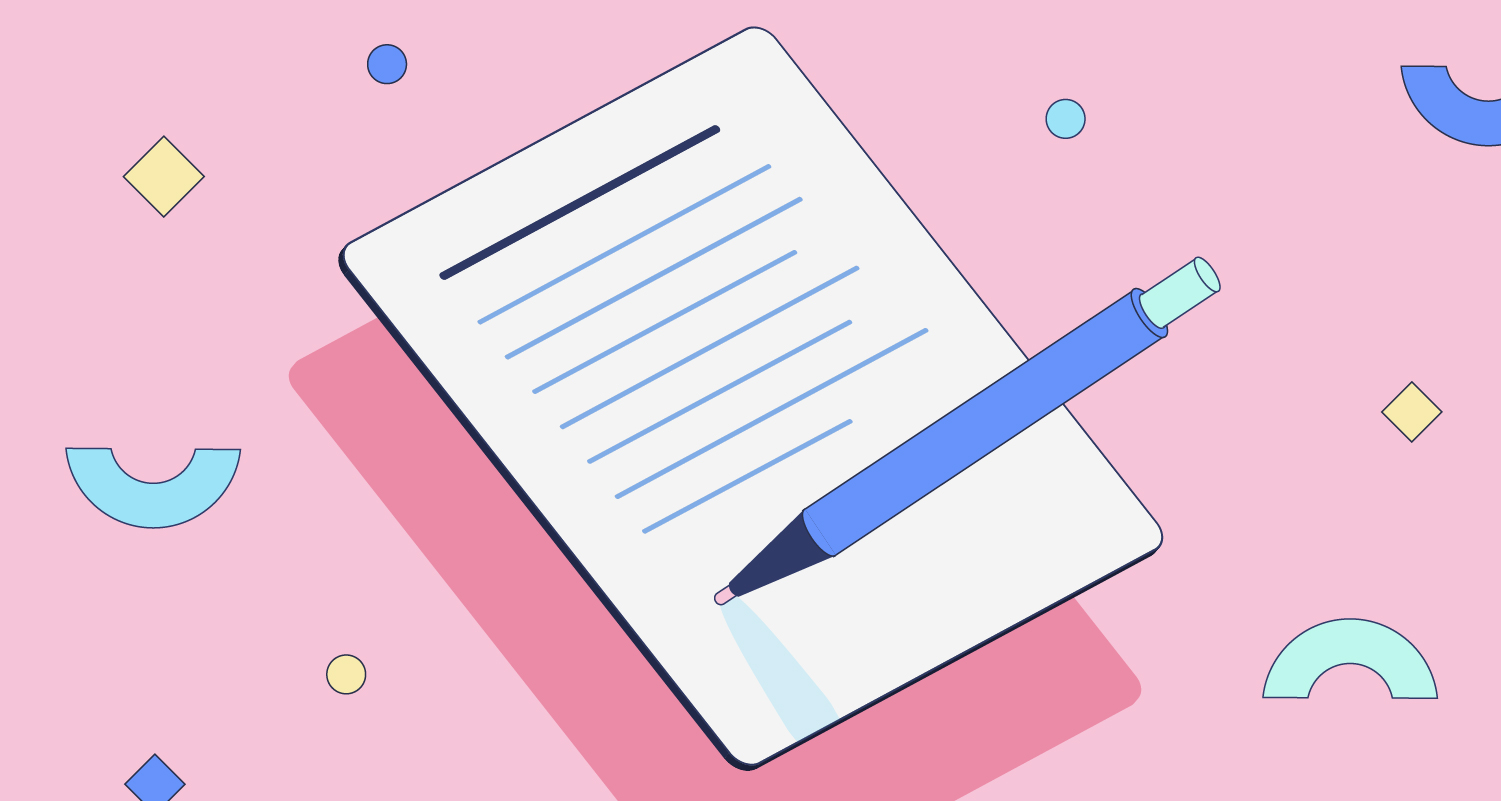 While you may be excited to just jump right into the content creation process, it's paramount that you spend some time getting to know each potential writer and their abilities before moving forward with anyone. This will help ensure your project's success — especially if you have a backlog of technical content you're hoping to create.
Don't be shy about asking for writing samples when communicating with potential writers. On Scripted, you can actually view a writer's profile and samples before you ever communicate with them, making the hiring process a breeze. Of course, if you're interested in seeing something specific, don't hesitate to send the writer a message and ask.
When reviewing writing samples, look for more than just technical knowledge of the topic. The best technical writers can take rather dry, bland information and present it in a manner that engages readers. Look for a writer who can do this so that your documentation and guides don't end up disappointing your audience. The writer you hire should be able to present factual, concise information while still making your brand's voice shine through.
7. Look for The Right Traits
Now that you know all of the specific characteristics that great technical writers possess, it's a good idea to remind yourself of all the "basic traits" you should seek out in any writer you hire. These characteristics include:
Research Capabilities: Even with much background knowledge on the topic, the best technical writers understand that research is required to produce detailed, factual content. Ask the writer about their research process and what they'll do to ensure completeness and accuracy.

Communication Skills: Your writer should quickly respond to messages and answer questions. They should also be prepared to update you as the project progresses so you're never in the dark if delays or schedule changes happen.

Timely Work: Technical writers should never wait until the last minute to start work on a project. If anything, they should be ahead of schedule! Look for a writer who demonstrates great organization and good time management skills.

Receptive to Feedback: All writers know that the revision process plays a crucial role in finalizing the perfect piece of content, which is why the writer you hire should be receptive to feedback and minor requests. When interviewing a writer, ask them how they implement the feedback they receive.
While some of these traits can be tough to evaluate before you hire a writer, you can look to the writer's samples, profile, and reviews to help you understand if they live up to these standards. On Scripted, writers proposing to your projects will always be happy to discuss the approach they plan to take, share ideas, and plan an outline so you get a feel for their depth of knowledge and level of interest.
Find The Best

Technical Writer

for Your Project
Now that you know what goes into hiring a great writer, why not simplify your search by narrowing down your options to the best writers in your industry? With Scripted's organized pool of talent, you can easily find a writer with the industry experience and background you need.
We have a database of over 7,000 fully vetted professional writers standing by to assist you with your technical writing project. Plus, with fully-managed and self-service tiers, Scripted is the ideal solution for flexible content creation, whether you have a few projects to get done or ongoing content needs. Get started today with a 30-day free trial.