Hiring a Software Writer: The Step-by-Step Guide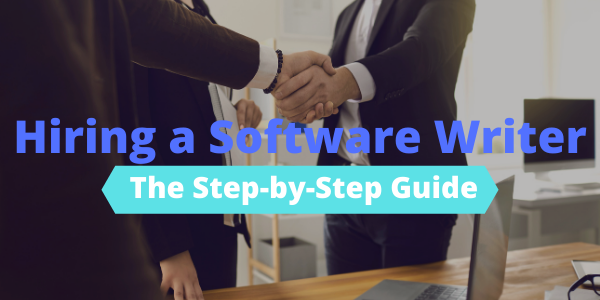 Whether you need written copy for your blog, email marketing strategy, ads or website, a great software writer is essential for increasing organic traffic, boosting conversions, connecting with customers and so much more.
But who has the time to write everything you need? Or maybe you don't have the confidence or skill to write engaging content? It's time to hire a freelance writer. A great software writer saves you time and helps increase organic traffic to your site. How do you go about hiring the right person? It's easier than you might think.
If you're ready to take your content to the next level, check out these tips to hiring a freelance writer.
How to Hire a Software Writer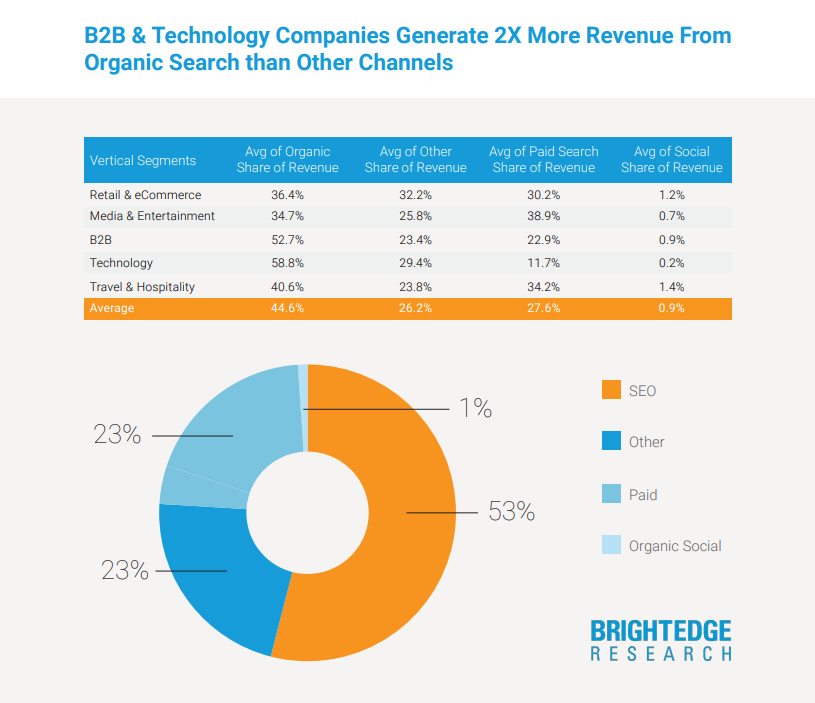 Companies know the power of words and in e-commerce, the content on your website is king. The best content provides information and gently persuades readers to become customers. Nearly all online experiences begin with a search, so you need content that will rank high in search results. Statistics show that companies generate twice as much revenue from organic searches than any other channel.
The professional software writers on Scripted are certified SEO experts. They know the latest techniques in proper keyword placing to get the highest rank possible. But, keywords are only half the battle. You need engaging content your readers will enjoy and will keep them coming back to your site in the future.
Find the Best Freelance Writer for Your Needs
The whole world has gone digital. With such an enormous market for software products and services, you need to invest in content marketing. Hiring a professional software writer to fill your pages and keep your customers informed about new technologies can greatly improve your marketing strategy.
Dedicated content writers with a background in technology ensure consistency and quality in all of your communications. They help increase organic traffic and conversion rates and help improve your odds of success. Outsourcing your writing jobs also frees up your time and the time of your team members so more focus and resources can be put on running your business.
What to Look For
When hiring a writer, check out previous work they have done. Whether their work is published in the technology field or some other topics, looking at it can help you decide if the writing style and skill level meet your needs. Some platforms, like Scripted, have links and writing samples for you to review. You get an instant look at what you can expect.
When you look at the samples, make sure to check for obvious mistakes, like grammar and spelling, as well as the overall style and tone. Having well-researched and professionally written samples available for you to read is a sign of a great writer.
Additional Questions to Consider
Once you have narrowed down your search, consider these additional questions before making a final decision:
How long has this person been a freelance writer?

Does the writer have any professional experience or education in the field?

What is the estimated turnaround time?

Is the writer affordable?
Once you choose your software writer, start with a small project. Always communicate your needs and expectations clearly. This reduces the need for corrections or revisions. Also, set a clear deadline right from the start, especially if you're not hiring from a content platform that manages deadlines for you.
Your Content Needs
The first step in the process is figuring out exactly what content you need. You need a great landing page that encourages visitors to look deeper. Then you need something deeper for them to see – like a blog post, press release, news about the market or your company. Plus, you want to get your name out there, so you might need email marketing content, internet ads, social media posts and newsletters.
Finding a Writer
Once you know what you want, you need to find a writer. Scripted is a great place to start. You get the content you need at a price you are willing to pay. It's the optimum solution for growing your website. You simply post your job and suitable candidates will respond. The more detailed your posting, the better matches you will find. Include things like:
The tone you're looking for

The format, style and length you need

Your target audience

Your budget, expectations, and time-frame
This step will help target the best writers for your needs. And, it is much simpler than traditional hiring methods.
Defining Your Content Needs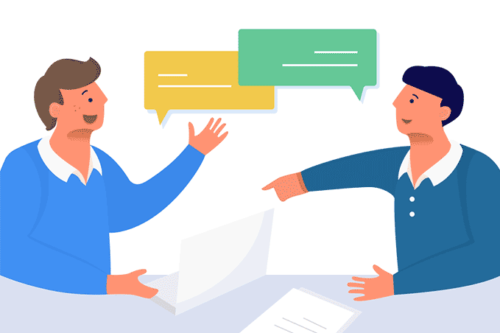 The writer needs to know exactly what you are looking for. Software is a huge field, with plenty of sub-categories. Provide as much detail about what you want as possible. Even the best writer isn't a mind reader. Do you want the writer to suggest topics? Will you provide ideas? Maybe an outline? Defining your content needs helps your writer produce the best outcome.
Once you've found the best software writer for your needs, work with him/her to create the perfect piece. Your writer should be open to your suggestions and willing to make suggestions to you. The writer provides his own style, but it is your content. It should meet or exceed your expectations. You are free to request edits, corrections, or an entirely new direction. Your writer should be fast, efficient and able to complete the piece exactly as you requested.
Assessing the First Draft
The last step is assessing the first draft and providing feedback to the writer so the piece can be shaped into the final product. Once your software writer submits the initial draft, it's up to you to gauge the quality to ensure it meets your expectations and provide feedback or request revisions and edits.
Creating something usually requires a little tweaking and writing is no different. With your feedback, the writer can create the perfect piece of material.
Hiring a freelance software writer can seem a bit daunting at first. These days there are tons of online writing services, each with lots of great writers and that makes it easy to feel overwhelmed by all the choices. Scripted provides an easy way to reach the best freelance writers for ongoing blog posts, web content, sales copy, social media posts and all of your writing needs.
Are you ready for:
100% original content

High-quality content

Simple ordering process

Increase organic traffic to your site

Content that converts?
Browse our database for professional software writers. Learn more about our qualified, fully vetted software writers, check out their bios, customer ratings, writing samples, and pick the one you like best!