Retail, Finance, Auto & More: LinkedIn Groups to Join for Every Industry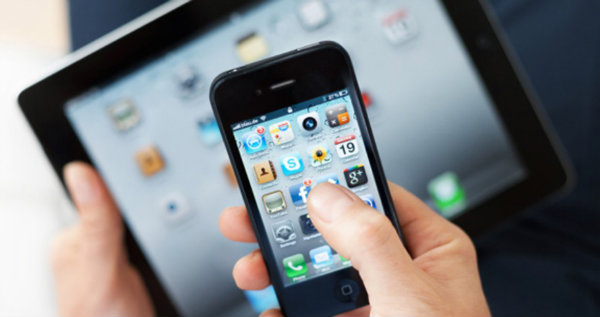 Content promotion is just as important as the quality of the content.
WIth that being said,
LinkedIn groups
are a great place to promote your own content, get feedback on it, generate new discussions in your industry and
discover new content
. These groups allow you to connect with other professionals in your area as well as people in your target market, in addition to increasing your brand -- or personal -- presence in your designated space.
See also: How Small Businesses Can Use LinkedIn's Publishing Platform
Here's a list of groups to join for specific industries to promote and discuss your written content.
Retail Industry
Shop.Org Community
Shop.org Community is a private LinkedIn group for retailers. It is the official LinkedIn group for Shop.org, which is the digital branch of the National Retail Federation. According to
Practical Ecommerce
, this means LinkedIn has verified the group's relationship with Shop.org. In addition, since the group is private, it's harder for spammers to gain access; an administrator must review membership requests.
This group offers discussions of e-commerce issues by retailers working in the industry. Discussions tend to revolve around trends, technology and other big issues in the online retail industry.
Retail Touchpoints
Retail Touchpoints has a mission of becoming a resource for both consumers and marketers. Its private LinkedIn group offers discussions related to traditional retail services as well as e-commerce. Since this group is for consumers as well as marketers, it is a good place to connect with members of your target market. As with Shops.org, this group's privacy level provides protection against spam.
Finance/Insurance
Finance Club
Finance Club has over 268,000 members and more than 5,600 active discussions per month,
according to SAP.com
. This private group offers discussions about investing and business topics. Its mission is to help financiers, including those in the insurance industry, connect with peers and close more deals.
Finance Plus: Private Equity, Venture Capital and M&A news
Finance Plus is an open group, which potentially puts you at risk of spam. However, this group offers enough benefits to offset this risk, including the following:


Subgroups for various industries, such as the insurance industry and banking industry


Discussions about topics of interest are more casual and supportive than in other groups. Financial experts offer insight into each other's questions.


Wider variety of finance-related topics than some other groups


Auto
Automotive Industries Professionals
Automotive Industries Professionals is one of the largest open groups for members of the auto industry. It features over 40,000 members, discussions about today's autos and future trends, and the ability to connect with influential people in the international auto industry.
Auto OEM Network
Auto OEM Network bills itself as the largest LinkedIn group for automotive professionals. This private group consists of over 170,000 members, and at least 1,000 members are from countries other than the United States. This group includes influential people at large auto companies, such as Ford and Chrysler, making it an ideal place to make contacts.
Telecom
Technology Sales and Marketing Professionals
This open group consists of over 7,000 members in the telecom industry. Members discuss both how to use technology to increase sales and how to overcome negative aspects of technology use. This group appears to be self-moderated, meaning it is open, but spam is not tolerated.
Telecom and Mobile VAS Professionals Worldwide
If you'd prefer a closed group for networking with peers and influential people in the telecom industry, check out the Telecom and Mobile VAS Professionals Worldwide group. This group contains over 50,000 members and offers discussions of trends in the industry.
CPG
CPG Supergroup! - FMCG Professionals Worldwide
This open group includes CPG suppliers, company executives and others involved in the CPG industry. Its 60,000+ members share tips about using CPG to increase success and discuss marketing strategies.
CPG Branding and Marketing Forum
This group is an exclusive, private group for those who want to help each other with branding and marketing. CPG recruiters are not allowed in the group. Topics revolve around how to brand your CPG business and how to market more effectively.
To Read More About Content & Social Media, Click the Links Below:
How Small Businesses Can Use LinkedIn's Publishing Platform
How to Make Sure Your Content's Quality is Suitable for Google News
How to Use Twitter for Customer Service
Powered by Scripted.com