How to Build a Successful Social Media Strategy for Sports & Fitness Websites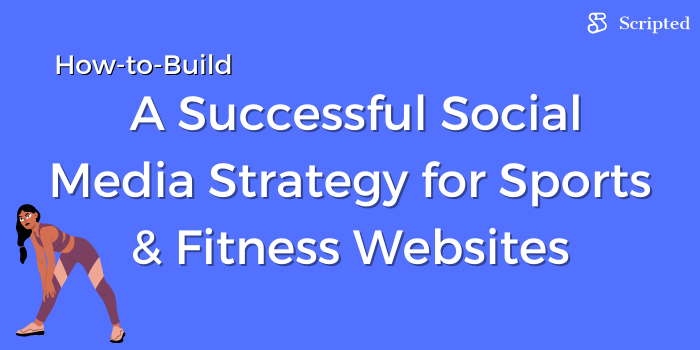 If your content strategy isn't successful, it doesn't matter how many followers you have or what content you post on social media. A content marketing strategy is the backbone of any business, especially a Sports & Fitness website. If you're looking to succeed in this industry, there are many things you should know before entering the world of digital marketing.
1. Know Your Audience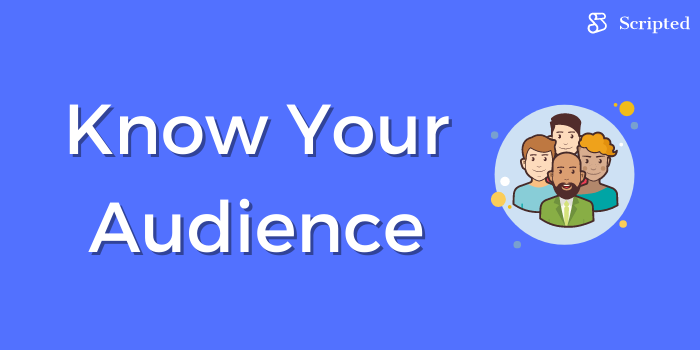 Like any marketing campaign, an essential element is that you understand who you are selling to. Whether you're selling sports supplements or signing people up for fitness classes, it's important to know what types of content they will be most responsive to.
You need to understand the content your target market is reading and sharing to create content that fits their interests.
It is important to begin by understanding your ideal client's buyer or user persona. Here are some of the fundamental details you should know about your audience before creating your social media marketing strategy.
Customer Demographics
Customer demographics are your customers' personal and demographic information, including their age, gender, family status, or household income. Understanding these demographics will help you create content that is relatable to the people in your target audience.
Customer Behavior
Customer behavior means how your customers behave in the marketplace. Here are some important questions to ask yourself when you're trying to understand behavior:
How often do they purchase?

Where and how do they like to shop/purchase (in-store, online)?

What content motivates them most?

What are they interested in? Supplements? Workout routines? Motivation?
Identify Dreams And Goals
Every customer dreams of living a healthy and fit lifestyle, but it's your job to help them get there. Understanding what they hope for in the future is important when you're looking to inspire content that will motivate your customers without being too pushy or sales-oriented. If you are promoting weight loss, try to understand your typical customer's weight loss goals.
If you are training high-performance athletes, that will look very different from training mothers trying to lose pregnancy weight.
Understand Customer Pain Points
If you are looking to promote services, you must understand the challenges your clients are going through. You must position yourself as the solution to their challenges in terms of sports and fitness. To successfully do this, you must first understand what their pain points are. Some common questions that you should be able to answer about your ideal clients are:
What are the common challenges that your audience is facing?

What is keeping them from reaching their goals?

Are they struggling to find the time in their day for a workout routine?

What is the reason they want your services?
To create marketing content, this is essential to increase traffic to your website and business.
2. Focus on The Right Social Media Channels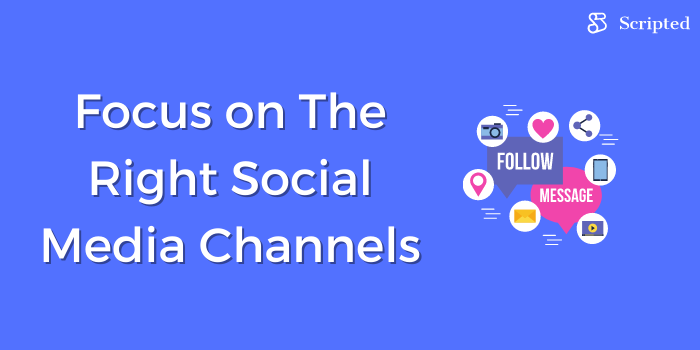 When developing a content marketing strategy for your sports and fitness website, different social media platforms will suit your needs depending on your offer or goals.
Facebook
Facebook is ideal for creating a community or group that is more personal.
If you want to create less sales-oriented content, Facebook can be a great platform for organic engagement with your customers and potential buyers.
Content is not likely to go viral on a platform such as Facebook; however, if you are looking to start a community where people can communicate, ask you questions and support each other, Facebook may be the perfect platform for you.
Youtube
If you have a lot of video-focused content, then it might be more suitable for YouTube. If you promote a course or educational content, you will most likely be suited for YouTube.
Twitter
If you decide to use Twitter, focus your efforts on conversations relevant to your niche.
For example, if your business is a spinning studio and someone is asking advice about which shoes they should wear when riding - this would be an ideal time to join the conversation with some valuable content that could help them out!
This content may not necessarily have anything to do directly with what your business offers. However, it can still be used as part of a digital marketing strategy as it will put you in a place of expertise.
Linkedin
Linkedin is an ideal networking platform for content that would be beneficial to your potential clients.
For example, you could post content about lifestyle changes or healthy eating tips — both of which can lead people back to your website where they might learn more about the services that you offer.
If you are looking for business professionals or offering a high-ticket offer, Linkedin may be perfect for you.
Pinterest
Pinterest is one of the most underrated social media platforms for content marketing.
If you are looking to build a visual brand with content, Pinterest can be an ideal place where people will interact and engage with your content — driving traffic back to your website.
Meal plans, diets, listicles, and health tips and tricks have a strong chance of going viral on a platform like Pinterest.
TikTok
TikTok is currently trending among the younger generations, making it an ideal platform for content that would be most relevant to your target audience.
One of the best things about TikTok is the ease of virality. If you are looking to get more eyes on your offer, TikTok may be your best chance at reaching new audiences organically.
3. Post Regularly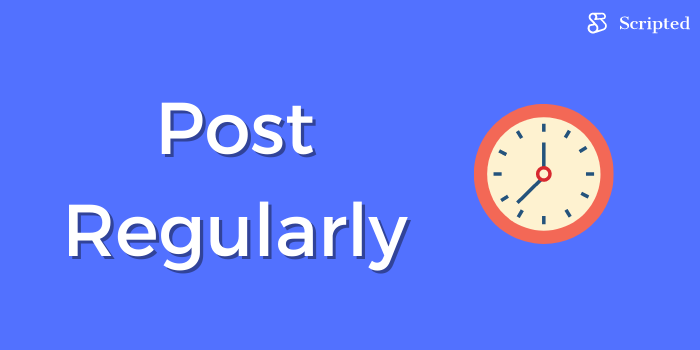 Creating content is only half the battle. You must also make sure that you are posting it regularly to your social media channels.
The content should be relevant and valuable, not just about pushing products or services onto potential clients. If someone finds value in what you're sharing, they will follow you on their own accord, which means more free quality traffic for your website.
Each platform has a different algorithm, so you must follow content posting best practices for each one to see the highest return.
For reference, it is recommended to try and post 1 to 2 times per day on most social media channels.
Although, the longer the content, the less frequent you should be posting.
4. Consistency is Key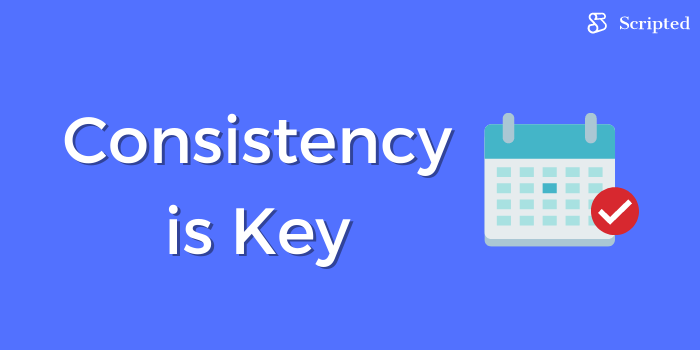 While we touched on posting frequency, another essential element is the type of content you are posting.
Your audience follows you because they are interested in what you say, so your content must match their expectations.
If someone follows your Instagram account because of fitness content, then continue posting about fitness content regularly. The more focused you are with your content style, the better chances of gaining targeted engagements (likes/comments) which means more organic traffic towards your website.
Another element of consistency is posting at similar times each day.
While your content may be posted on different platforms, you must post simultaneously every day.
This will allow for a more organized content marketing strategy that can help drive traffic to your website.
If you are looking for a way to remain consistent with your content posting, try looking at content scheduling software such as Buffer or Hootsuite.
5. Engage with Your Audience
People want to invest in someone they like, trust and have a relationship with.
If someone follows you on Twitter and they mention you in a tweet — respond! Staying engaged will keep them coming back for more content because they feel like there's a relationship between you.
This type of engagement can increase your reach exponentially and help build trust among your followers, which means higher conversion rates towards potential clients or returning customers should they decide to invest down the road.
Tips on Producing Mass Volumes of Content
One of the most common issues that business owners in the sports and fitness industry face when trying to develop a social media marketing strategy to generate more website traffic is how to create enough content to post 1-2 times per day.
One of the best ways to create mass content is to turn long-form content into multiple short-form content pieces.
If this is you, well, then here are three great strategies to produce large amounts of content for your social media platform.
Start a Podcast
Interviewing experts and professionals in sports and fitness is a great way to generate additional traffic to your website while providing you with endless content.
Gain the expert's audience
If the expert has a following in the same space as you and shares the interview with their following, you have just generated free promotion.
This will give you access to an entirely new market while also maintaining consistency with posting valuable content for your current followers.
Repurpose the content
Before the episode, try to map out targeted questions and help your audience. Repurpose the content into pieces you post on your social media channels.
This will provide you with more content to share while also increasing engagement and traffic towards your website because of the expert's authority in their field.
Create a Webinar
Hosting a live webinar is a great way to turn 1 hour's worth of content into weeks' or months' content value. The webinar should be educational and solve the pain points you addressed in step 1.
If you record it once, you can use clips from that webinar and share them on social media. Also, you can then run your webinar constantly to inform new members about who you are and what you offer.
A tool like Everwebinar is great for that.
Start a Blog or Newsletter
Creating a blog or newsletter can be done for free.
Blogs allow your business to be seen on google and should always be a part of your content and social media strategies.
Not only can you repurpose content on your social media platforms, but it will also help you gain subscribers who are interested in sports and fitness content.
A blog or newsletter is a great way to keep traffic coming back into your website because of the content that they get straight to their inbox every week/month.
Email marketing platforms such as Mailchimp or SendGrid are great for sending emails and newsletters to your audience.
Content Best Practices
Okay, so you have learned how to identify which social media platform you should be using for your audience and content, now it is time to learn content best practices.
Give as much free value as possible!
The sports and fitness niche is very competitive. When looking to generate a following and increase traffic to your website, you have to deliver as much value as possible to your audience.
Business owners are often scared that they are giving away all of their tips and tricks for free.
However, if you can provide immense value (especially in the sports and fitness niche), people will pay to keep them motivated and hold them accountable.
Understand the Competition
Be aware of people in your niche offering a similar service to you that is doing well. Understand what they are doing well and why they have a following.
If you see content on their social media platforms that are not educational but somewhat just promotional content for them or their company — do more of it!
People want to be entertained, and if your content does both, they will keep coming back to consume valuable content from you.
Be Agile to Market Trends
If there is a new sports or marketing trend? Create content around it!
Be open to change and new ideas. If you are not willing to grow with your audience, then chances are they will leave for someone more relevant in their industry.
Some great software to help you identify trends are:
Google Trends, SEM Rush, and Ahrefs.
Conclusion
Creating a social media marketing strategy is essential to generate traffic to your sports and fitness website. However, there are some steps that you must take before you start posting across social media.
If you are looking to generate traffic and grow your following, it is essential to understand your audience and their pain points, the different social media channel options, the content best practices, and bringing value to your audience.
If you are looking for assistance in developing content strategies, creating long-form content pieces, or anything related to copywriting, browse our writers today.