Scripted
Cruise Control
Content marketing strategy, content creation, account management, and analytics starting at $999/mo.

Special SEOBits Offer:
$500 Off First 2 Months of Membership!
All Scripted Cruise Control members receive...
Account Management
Keyword Research
Content Strategy
Blog Topic Generation
Writer Management
Content Calendar
Analytics & Reporting
Monthly Optimization Reviews
Ready to increase traffic and improves sales?
Fill out this short form and our SEO Specialist will reach out shortly.
---
Let Scripted Take The Wheel
Effective content marketing takes hard work, time, and expertise. Cruise Control offers all three.
Content Marketing Strategy
Without a well-defined strategy content marketing falls flat. Our team will do a full SEO analysis of your site and your niche. We use keyword research and competitive analysis to create a clear content strategy aimed at one goal: increasing traffic to your site with targeted, qualified visitors.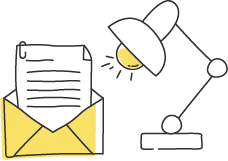 Content Ideation & Creation
Scripted's true value lies with our talented pool of writers. Over the years we have vetted thousands of writers, experts in a wide variety of topics, to ensure all our customers find the perfect writer for them. As a Cruise Control customer you will have your pool or writers chosen for you, your blog ideas generated, and your content created by your account manager.
Account Management
A dedicated account manager will work with you to establish your content goals and ensure that all the content we produce is in service to those goals and reflective of your company's standards. We will work with your team to get the most out of every piece of content and optimize our strategy with the data we get through analytics.
Analytics & Reporting
Our comprehensive reporting will show you clearly how your content is performing. Keyword target tracking will show you how your rankings are improving on search engines, engagement rates on social media, and exactly how much traffic your content is driving to your site. Unlike paid advertising, these gains will continue to benefit you for years into the future.
Businesses ❤️ Scripted Cruise Control!
543% Growth in Traffic
When Simple Thrifty Living joined Scripted they were seeing an estimated 4.6k visitors per month. Today, they average an estimated 29.6k visitors per month. That's a 543% growth in organic traffic.

500+ Increase in Organic Keywords
Gosur joined Scripted in April 2018. At the start of their campaign they were organically ranking for less then 10 keywords. Within the first 3 months we were able to increase that amount to over 500+ organic keywords/phrases.

67% Growth in Referring Pages
After just 6 months of cruising on our Cruise Control membership, Kixie's growth in referring pages to their domain grew from 139 to 232. That is a 67% increase in other websites promoting their content.

Ready to increase traffic and improve sales?
Fill out this short form and our SEO Specialist will reach out shortly.
---