Top 10 IT & Security Websites By Organic Traffic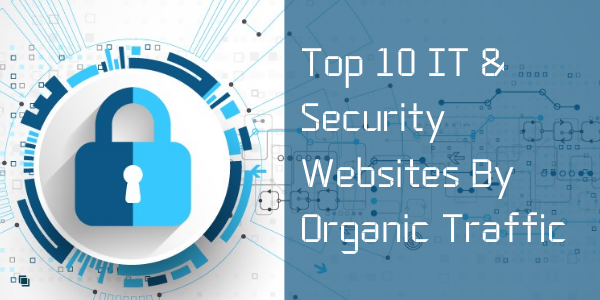 The IT & Security industry continues to grow. As more businesses and consumers rely on the digital world to hold and protect their important data, talk of antivirus software and digital security has never been more prominent. If you're in the industry, here are the top ten websites to look to for inspiration on the type of content you should post to stay ahead of the competition, increase organic traffic, and convert more customers.
What is an IT & Security Website?
The IT & Security industry is broad, with businesses serving both business and residential users. As you'll see in this list, some of the biggest websites in this sector offer a variety of hardware and software solutions for both home and business users, primarily offering VPNs and antivirus software.
#1 McAfee

McAfee gets about 22 million visitors every month. Their clean, modern website is excellently styled, putting their products and services front-and-center. With a blog that separates content based on the target audience — with content driven for consumers, enterprise clients, and corporations — McAfee offers great content to all of their various customer personas while keeping it organized.
Key Takeaways:
McAfee tailors content to all its customer personas (individuals and businesses alike) with a nicely categorized blog.

Content ranges from Family Safety to timely Consumer Threat Notices, allowing the company to offer both evergreen and time-sensitive content.
#2 CloudFlare
CloudFlare sees about 18 million visitors each month. The website layout is clean and allows potential customers to easily find the products they're looking for. Meanwhile, the blog organizes content by category, covering brand-building, informational, and employer branding content to help attract top talent, educate consumers, and inform their target personas through quality content marketing.
Key Takeaways:
The product news category shares updates about CloudFlare's offerings while other categories target SEO keywords and share important info about the business' solutions.

The Life @CloudFlare category talks about the company's culture and showcases team members, helping to build a strong employer brand, too.
#3 Eset
Eset sees about 16.8 million visitors every month. As a company offering advanced cybersecurity "at your fingertips," their website has things sorted out. A modern design easily separates content for home and content for businesses, allowing target personas to find the content that applies to them with ease.
Interestingly, Eset maintains two blogs: one named the Newsroom and a Corporate Blog. In the Newsroom, Eset primarily shares press releases. While they serve both home and business, they have a surprising lack of consumer-centric content. Instead, the Corporate Blog is focused on business clients and thought leadership in the industry.
Key Takeaways:
Like other top websites, Eset separates its content for its two distinct consumers: home users and business users.

Eset lacks consumer content, but their Corporate Blog offers great insights and thought-provoking pieces to attract business clients, who represent the bigger profit for Eset.
#4 Avast
Avast sees a little under 14 million visitors every month. The company offers a free antivirus and VPN (Virtual Private Network) service, with a site that again differentiates between "For Home" and "For Business." Interestingly, Avast practically has two completely different websites for each of these target customers, with anyone being able to switch between them by looking at the site header on any page.
Avast maintains two blogs, one for home users and one for business users. On the business blog, in particular, they create a lot of content comparing Avast to other solutions and explaining the perks of a VPN for business use.
Key Takeaways:
Avast has fully separated its personas, with practically entirely different websites for home users and business users.

The business blog is an excellent example of content marketing, with product comparisons sprinkled into an array of content their potential users would find beneficial, including case studies and business advice.
#5 Kaspersky
Kaspersky sees a little under 14 million visitors each month. Like other brands, Kaspersky divides up content based on home and business uses, but they further narrow in on their business users by having them define their business' size (i.e., number of employees). This helps them laser-target their potential clients with just the right content.
Key Takeaways:
In addition to a Resource Center, Kaspersky maintains a blog where both business and home clients can come together to enjoy a variety of content.

The brand frames the importance of their security products (and others) with fun topics like

tips for safe and private online dating

.
#6 VirusTotal
VirusTotal receives a little over 10 million visitors each month. It's most visited for being a free online tool where you can upload a file right on the homepage and scan it for malware. You can also check URLs for the same. They drive organic traffic with an array of content, including a robust How It Works page and links that allow visitors to explore their other offerings.
Key Takeaways:
While their blog has a rather simple design, VirusTotal touches on keywords while focusing on offering users valuable information about their tools and the importance of malware protection.

Surprisingly, they only post on their blog about once a month, which is less often than generally recommended. However, when they do post, the articles are extensive and well-structured. It's a great example of quality over quantity.
#7 Avg
Avg sees around 9.5 million visitors every month. Offering free antivirus for Mac, PC, and mobile users, Avg primarily focuses on personal and home users, but does have a section with business-oriented content. The site automatically detects the type of device you're visiting from and adjusts the content accordingly, showing you the benefits of using it on your device. This smart web design helps them address the needs of potential customers quickly.
Key Takeaways:
The official blog advertises the Avg products in a tasteful manner while keeping the focus on informative content.

They're a great example of using timely content and trends, with posts like

Safer Internet Day 2020

.
#8 DuoSecurity
DuoSecurity gets about 7.8 million visitors each month. The brand serves business clients, with content that's tailored to employers and speaks directly to their key customer persona. Interestingly, they sort solutions by industry, with a focus on the Education and Government sectors.
Key Takeaways:
A highly graphic layout brings interest while helping DuoSecurity build and reinforce its professional, yet human brand image.

The Duo Blog discusses the latest in the cybersecurity industry and addresses the evolving concerns of businesses and organizations.
#9 OpenDNS
OpenDNS sees about 7.8 million visitors every month, just slightly less than DuoSecurity. OpenDNS serves both enterprise and consumer clients, and provides a split CTA right on the homepage that allows the company to address both.
Key Takeaways:
The

company blog

touches on the latest news and topics, primarily aimed at business users. With headlines like, "Cyber attackers use SEO to spread malware through torrent files," they're able to attract readers (and potential clients) while offering value.

OpenDNS also maintains a regular social media presence on major networks, which is a big part of content marketing every business should get behind.
#10 BitDefender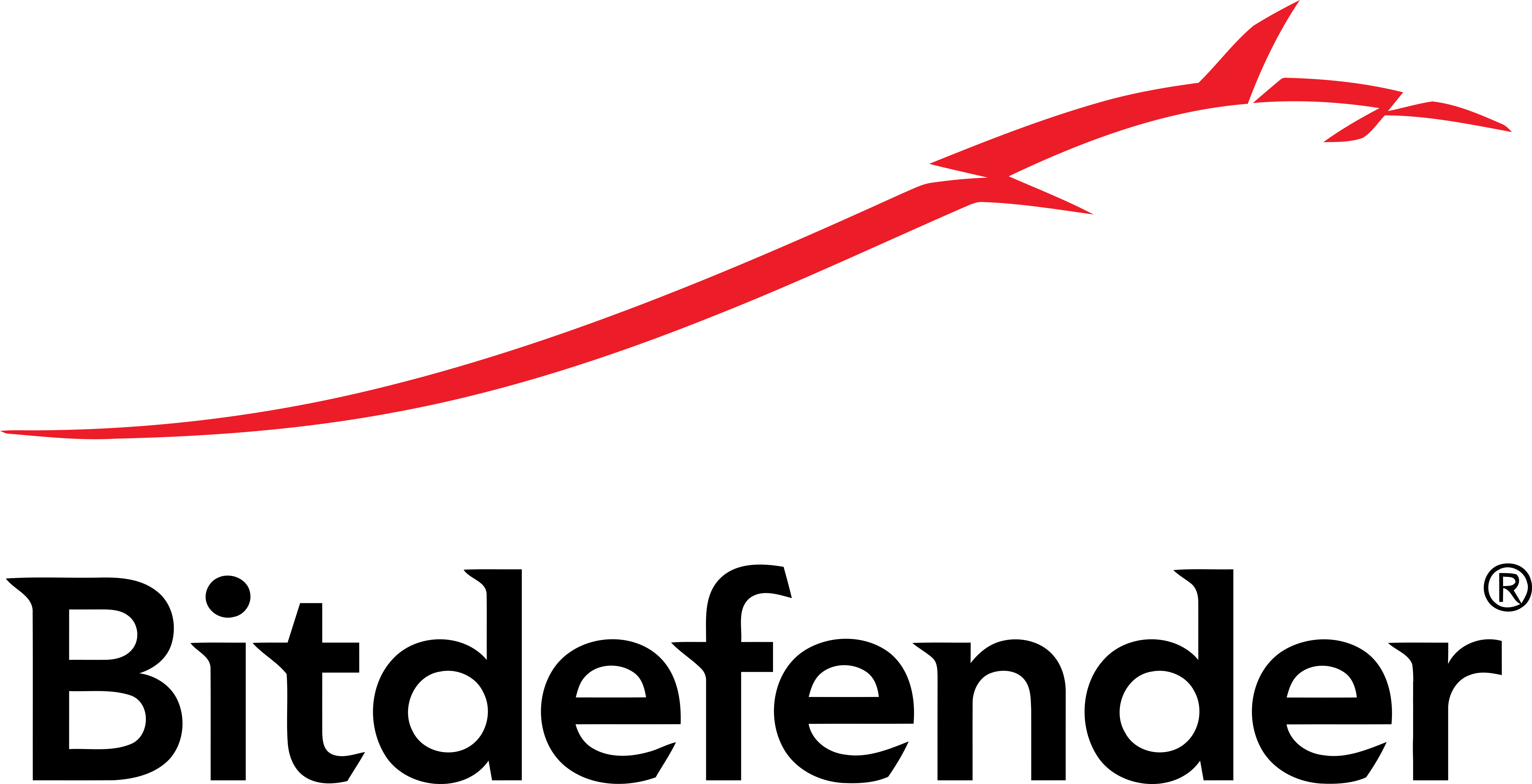 BitDefender gets about 6.3 million visitors every month. The homepage directs visitors to the content they're looking for, with options for home users, business users, partners, and providers. If you're already a customer, the login buttons for either the home or business tools are also right there on the main page.
Key Takeaways:
The blog announces the latest in ransomware and malware, along with tips for protecting against cybersecurity threats.

The content is written well and comes often, with a post about once a week. This is a great example of striking a balance between quality and quantity.
What Makes for a Great Engineering Website?
As you look through this list, it's important to note how these companies are making their sites work in a way that enables them to target different customer personas (i.e., home and business users). Regardless of where your business fits within the IT & Security industry, these sites offer inspiration to help you better organize your blog and publish more targeted content.
Of course, when it comes to actually writing that content, your business may run into other hurdles. At Scripted, we help businesses just like yours find the perfect writer (or writers) to fit their content needs. Whether you've got a handful of ideas and just need someone to write them or you're looking for an expert to help you build a content marketing plan, Scripted can help.
Our database of skilled IT & Security writers will work to understand your brand, match its voice, and help you build up a blog filled with engaging content. Looking to strike your own balance between quality and quantity? Scripted can help. Reach out to our team today to explore our self-service and fully managed tiers.

---
Published by
Carolyn Heard
on Thursday, March 25, 2021
in
Security
,
Technology
,
Avast
,
Avg
,
Bit Defender
,
Cloud Flare
,
Duo Security
,
Eset
,
Kaspersky
,
Mc Afee
,
Open Dns
,
Virus Total
.